Tuesday, January 19, 2016, in New York, the China General Chamber of Commerce – U.S.A. (CGCC) and CGCC Foundation launched their "2015 Whitepaper", along with a "2015 Annual Business Survey Report" at the Waldorf Astoria hotel.
Over 120 participants gathered together, including distinguished scholars and experts from China and the U.S, American and Chinese executives from CGCC member companies and representatives of the media. The event focused on bringing the latest issues and highlights relating to Chinese investment in the U.S. into the spotlight.
---
Opening remarks and a summary of the whitepaper were given by Xu Chen, Chairman of CGCC and President of Bank of China USA. "The white paper has focused on challenges facing Chinese investors in the United States, hoping to provide investors from both countries, as well as government organizations in China and the U.S., with a set of practical recommendations to consider for improvements in these important areas."

---
Zhu Hong, the Minister of Commercial Affairs for the Embassy of the People's Republic of China in the U.S., provided several insights relating to Chinese investment into the U.S. and welcomed Mr. Ni Pin, Chairman of CGCC Chicago Chapter and President of Wanxiang America Corporation to deliver the keynote speech. Zhu Said, "It is encouraging to see that Wanxiang America's story is a case showing a win-win contribution to the economies of both China and the U.S."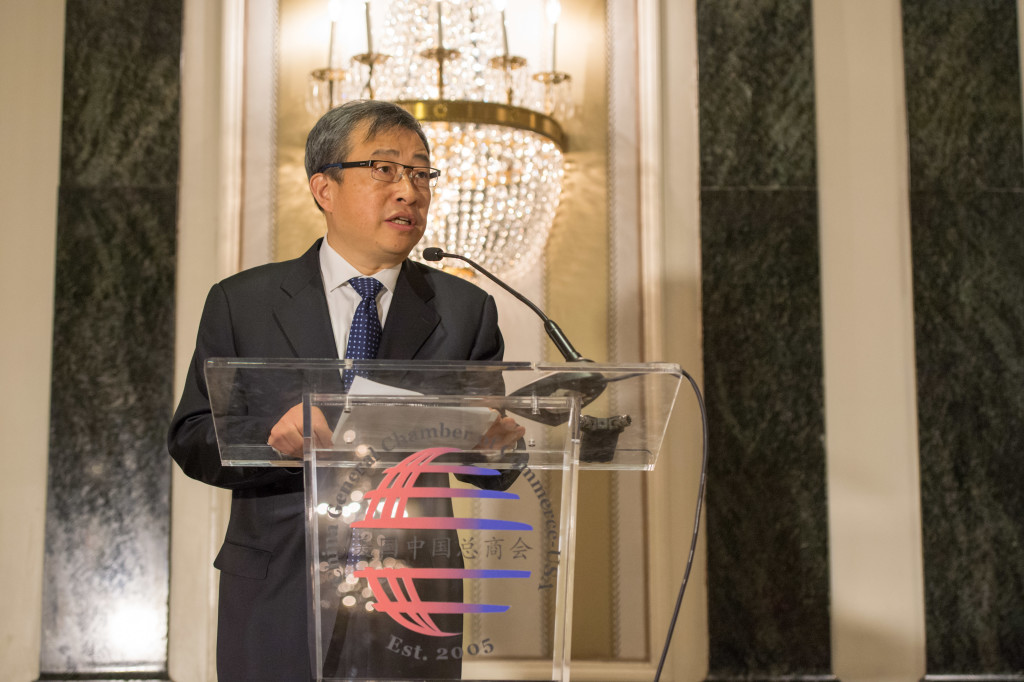 ---
Focusing on the topic "Chinese investors in the U.S., partners or competitors", Ni Pin discussed, "the best way to win competition is to cooperate. Given the global environment today, working together as partners will make all of us better and stronger." In his keynote speech, Chairman Ni also analogized the experience of Wanxiang America and detailed his methodology for how Chinese investors can achieve success in the United States.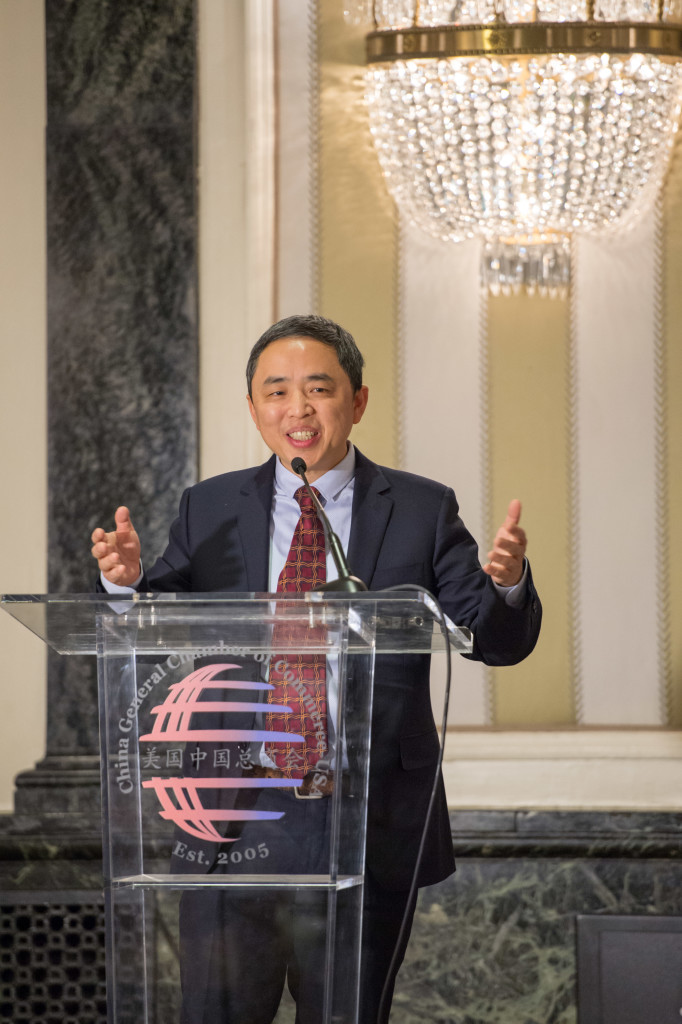 ---
Following that keynote speech, a discussion relating to "Chinese investors in the U.S., partners or competitors", provided unique insights along with best practices for both U.S. and Chinese businesses operating in the U.S. The discussion was led by Daniel Rosen, Partner of Rhodium Group. The panelists included Xiao Yuqiang, Vice Chairman of CGCC, Chairman of US Management Committee, ICBC; Zhang Jun, Vice Chairman of CGCC, General Manager, New York Branch of China Construction Bank; Mitchell Silk, Partner, ALLEN & OVERY LLP; Li Ji, associate professor at Rutgers Law School; Liu Mingwei, associate professor at Rutgers University; Alexandra Bryant, Managing Director, Jones Lang LaSalle.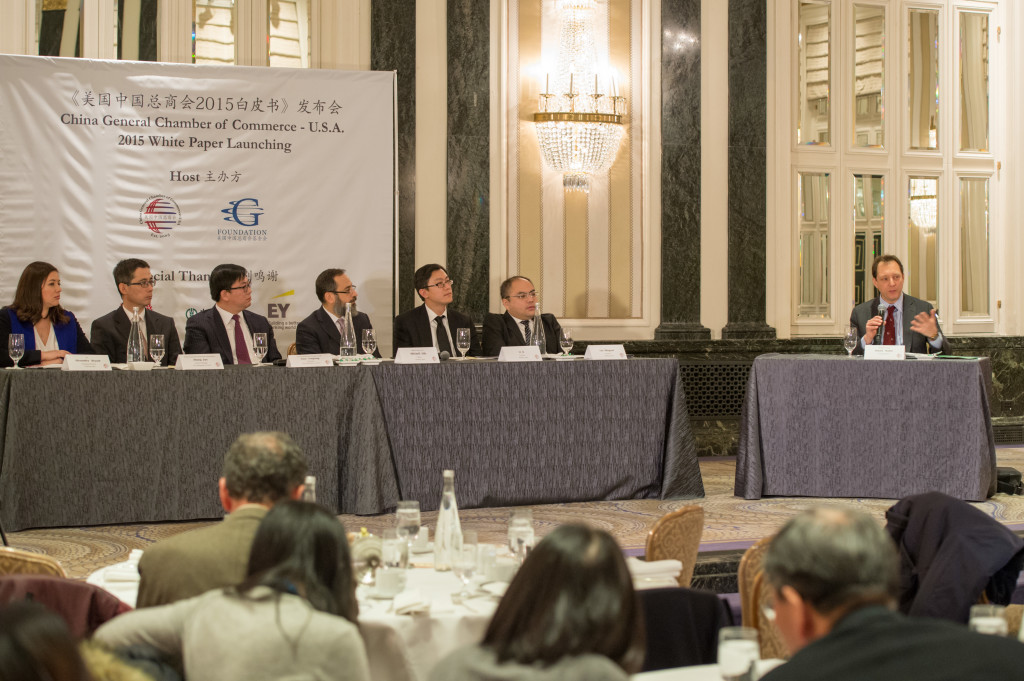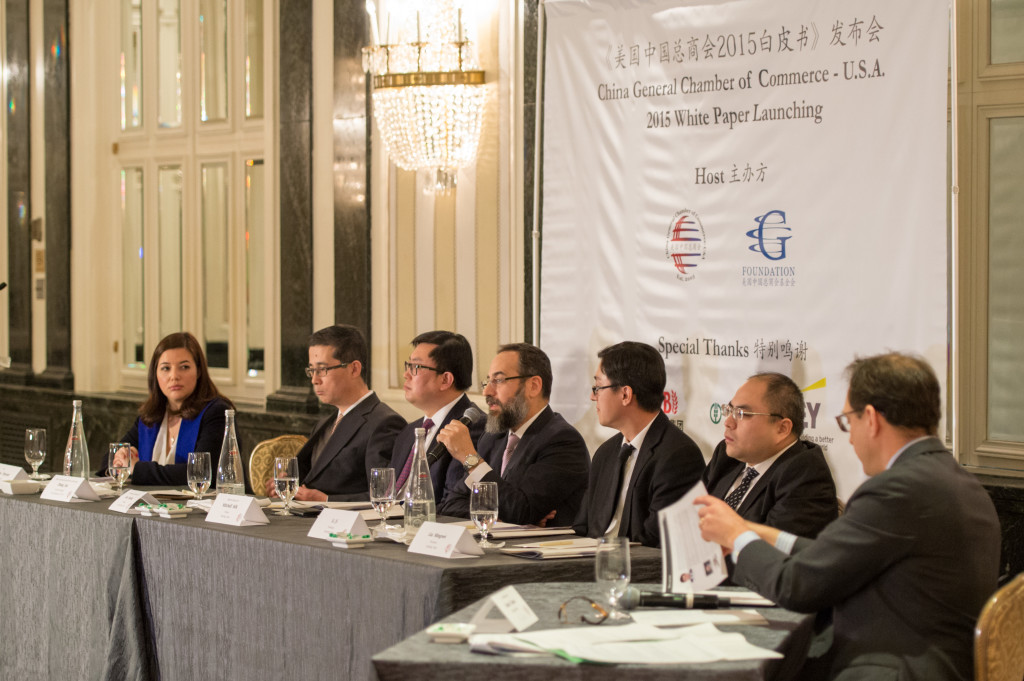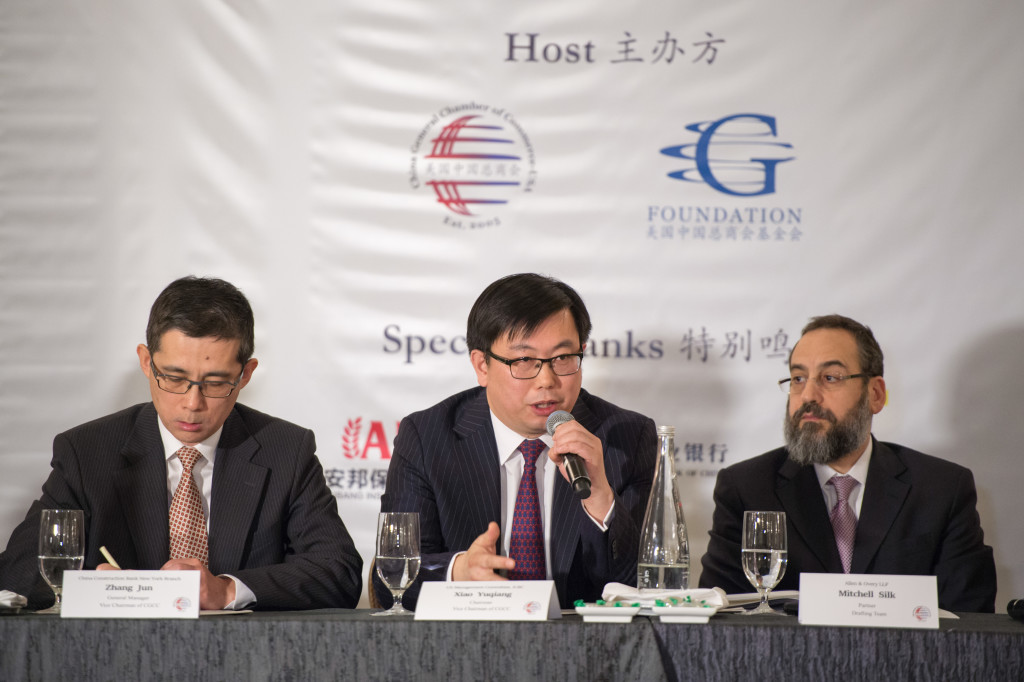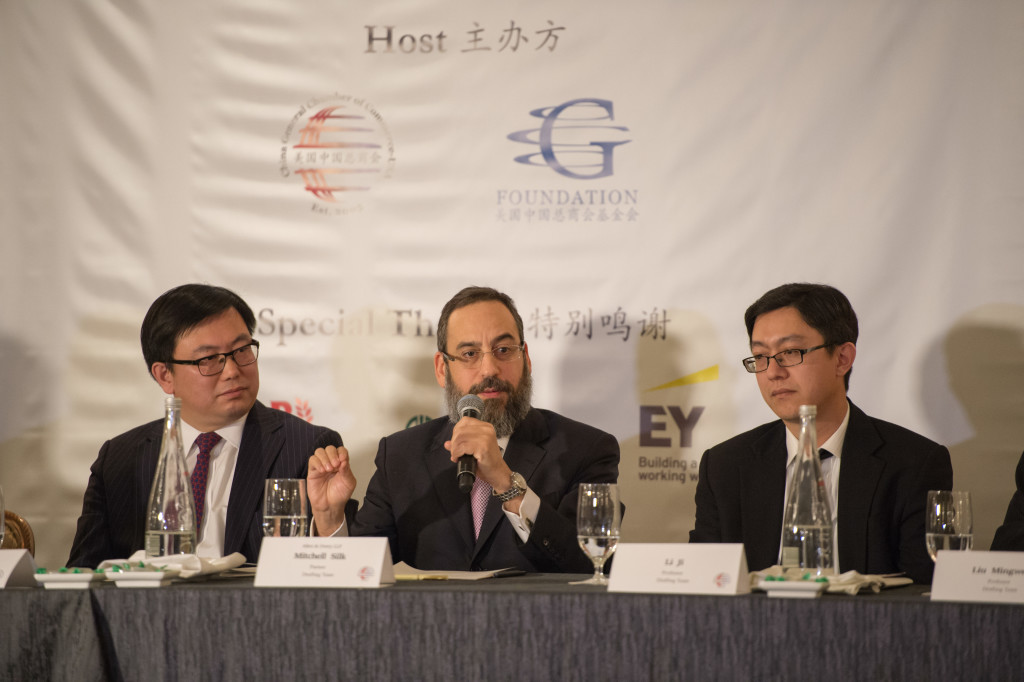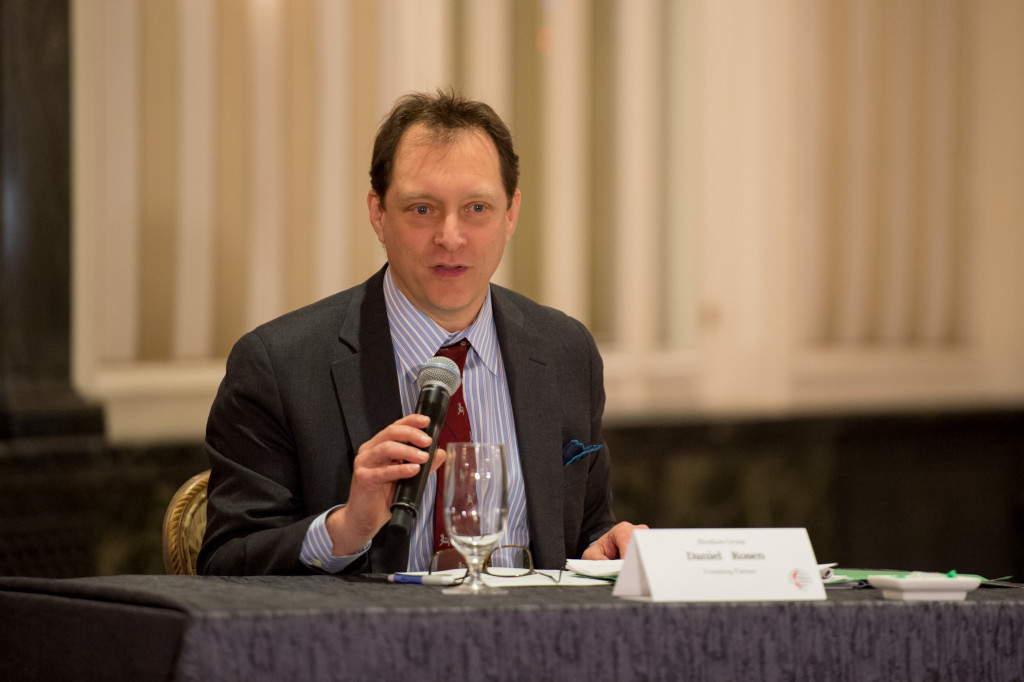 ---
The whitepaper is a CGCC publication that focuses on public policy issues facing Chinese enterprises in the United States. Combining data from its second annual member survey and experts' comments, the 2015 White Paper presents an overview of Chinese companies investing and operating in the United States and the relevant U.S. laws and policies. More specifically, the White Paper describes key aspirations and structures in which Chinese companies have invested in the United States, while analyzing the challenges they face, their motives and perceptions of the host country institutions, and discusses various topics and sectors relevant to the growing trend of Chinese investment. The CGCC 2015 White Paper aims at provide its business community with data and policy analyses, to better facilitate the discussion.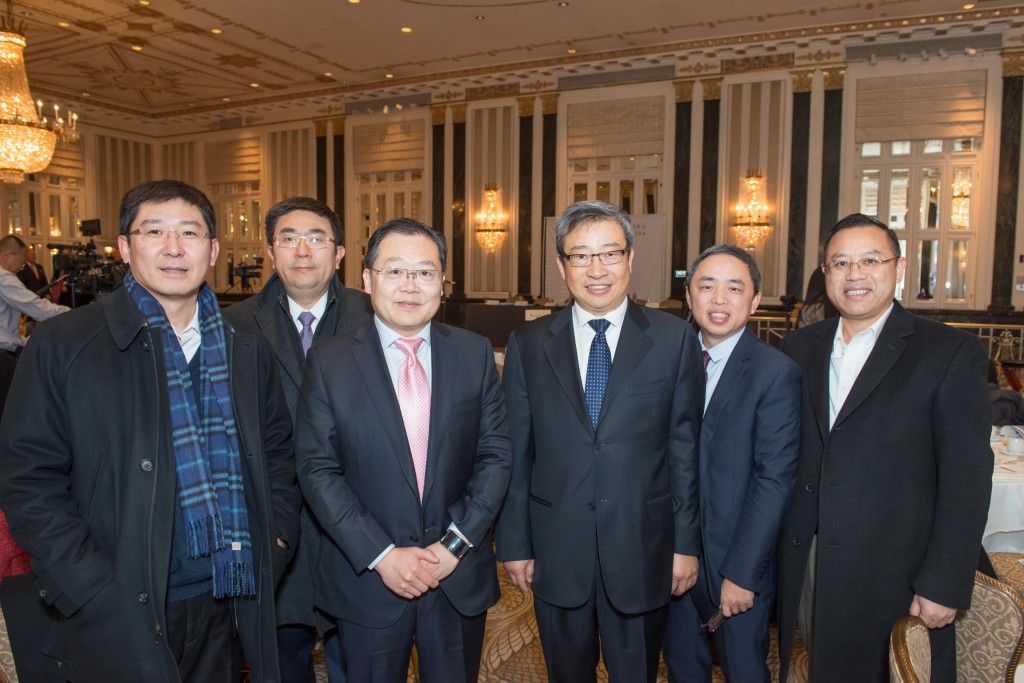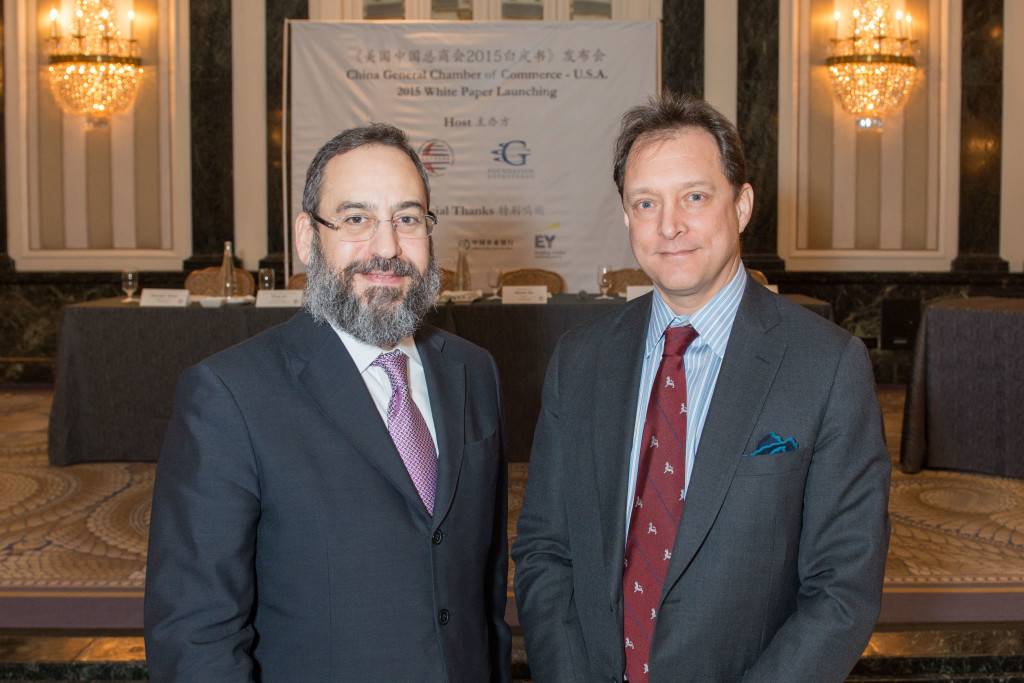 ---
The complete edition is expected to be published in April of this year and will be updated on an annual basis.
China General Chamber of Commerce – U.S.A. (CGCC) extends sincere thanks and appreciation to CGCC's Board of Directors for their comprehensive supervision, general direction and full support of this white paper.
CGCC also sincerely give thanks the numerous professionals from Allen & Overy LLP, JLL, and Stroock & Stroock & Lavan LLP who contributed their time, insights and expertise to the project and acknowledges their critical input and guidance to this work.
Most importantly CGCC special thanks to the white paper drafting and editing team: Professor Ji Li, Professor Chao C. Chen, Pro­fessor Mingwei Liu, Professor Leigh Anne Liu, Enze Tian, Andrew Collier, and Andrea Tinianow.
Further appreciation is extended to Yan Chen, Hao Gong, Bo Li, Jingting Liu, Can Ouyang, Fuxi Wang, Shuo Zhang, Xuan Zheng, Lingbo Jiang, and Xinrui Lu.
---