On May 16, the US China Innovation Alliance (UCIA), an international technology advancement non-profit, kicked off the second US China Innovation and Investment Summit.
Welcome remarks were given by Consulate-General of People's Republic of China in Houston, Qiangmin Li, President of US China Innovation Alliance, Bernard Harris, and Mayor of Houston City Sylvester Turner. They expressed that they expect the summit to grow every year, and that it provides a unique opportunity for technology, oil and gas, medical startups to connect with investors, strategic partners, accelerators and professional service firms from China.
In the Petroleum & Chemical Technologies session, the President of PetroChina International, Chairman of China General Chamber of Commerce – Houston, Li Shaolin, gave a speech "Golden Experience for Chinese Companies to Grow in US Market". Within his speech, he told the story of how he built his company from scratch in the United States, emphasized that human resource is the key factor, and stressed the importance of communication— especially with culture and language being a difference for Chinese companies throughout. He encouraged everyone to hold on to their ambitions and never give up.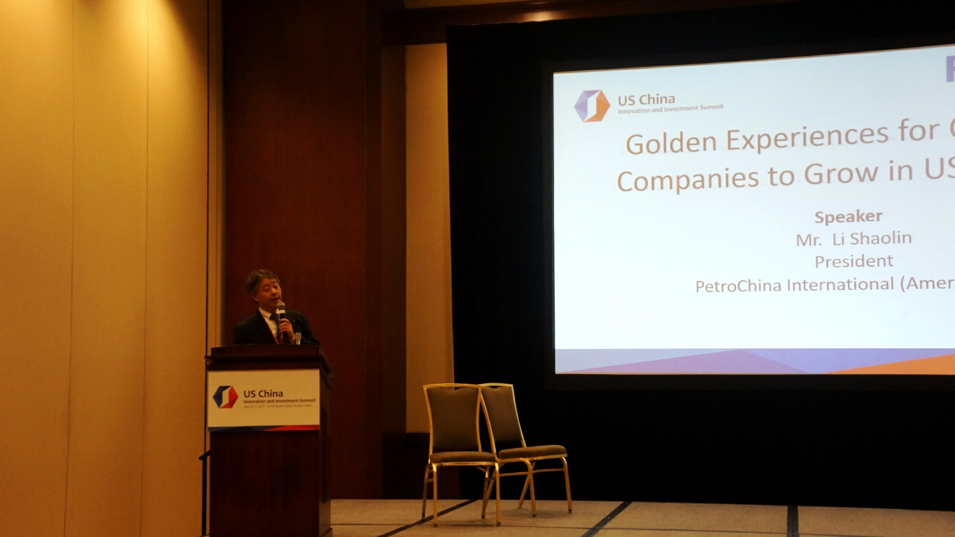 US China Innovation and Investment Summit works to provide a needed platform for startups looking for Chinese investment, manufacturing capabilities and market access, by facilitating communication and valuable interactions between Chinese investors and companies.