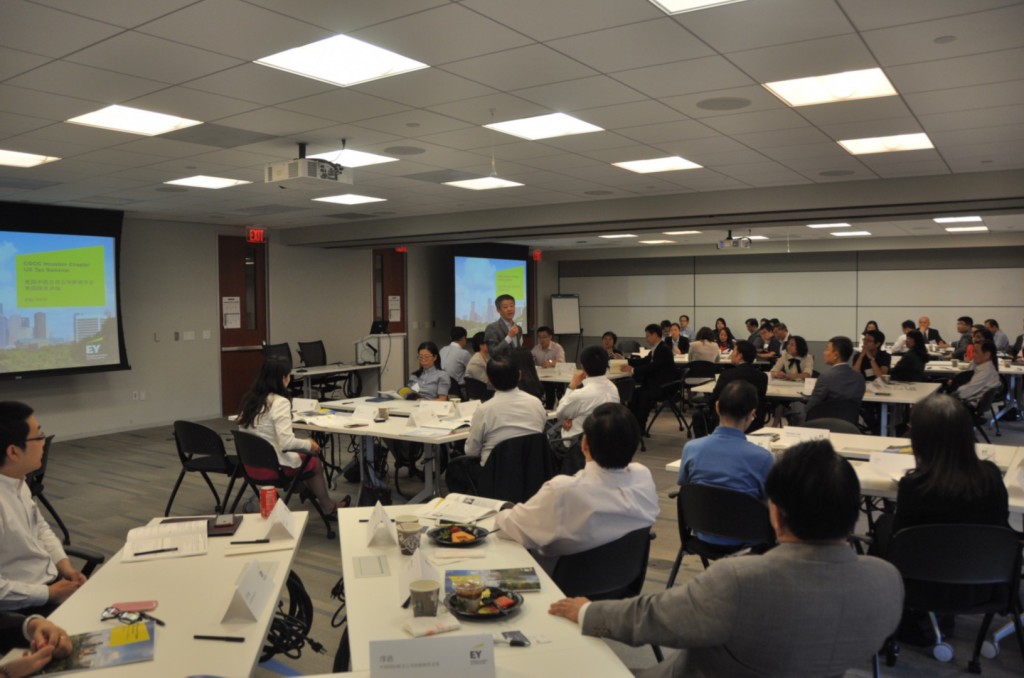 CGCC – Houston Chairman, PetroChina International America President, Li Shaolin
May 5, 2016— CGCC – Houston organized a seminar with its associate member Ernst & Young LLP, and invited the tax professionals to introduce US taxation for the Chinese business community in the U.S. Over 50 representatives from member companies participated in the seminar, showing great interest on the topic.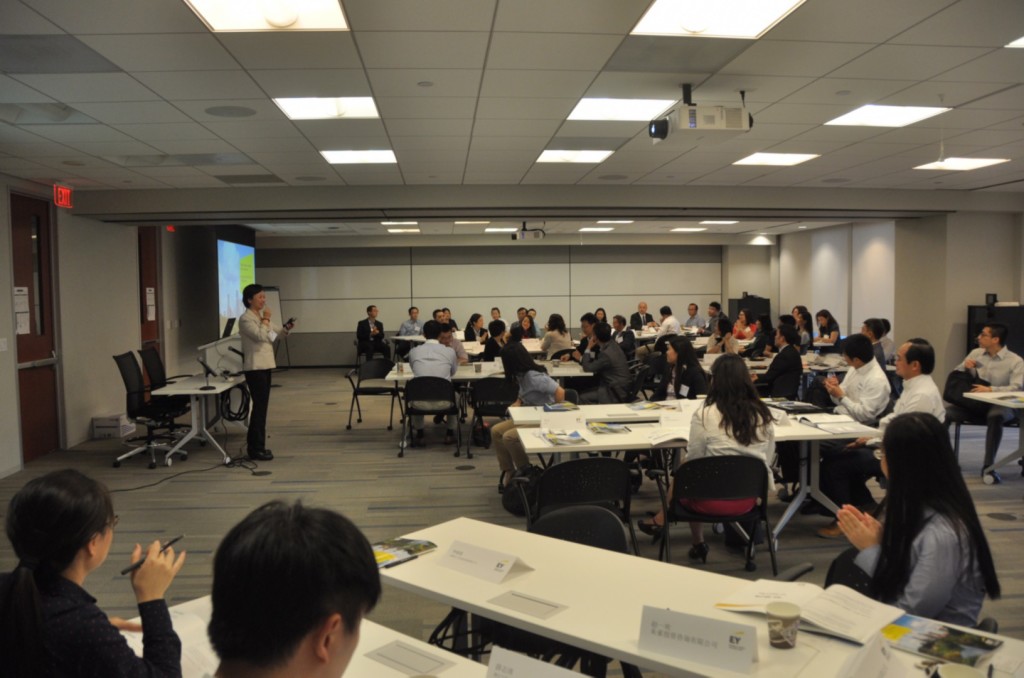 EY Americas Area COIN Leader, Shau Zhang
China in recent years has been vigorously seeking investment opportunities in the U.S.  The direct investment by China in the U.S. has exceeded $10 billion each year for the past three consecutive years. As such, the risks associated with the complex U.S. taxation system have become one of the biggest challenges for Chinese investors.
The seminar discussed some of the most frequent tax issues to foreign investors, including customs tax, withholding tax, transfer pricing, BEPS and individual taxation for foreign nationals. The event was highly praised by the attendees.
For more information: http://www.cgccusa.org/cgcc-houston/
Contact: contact@cgccusa-houston.org