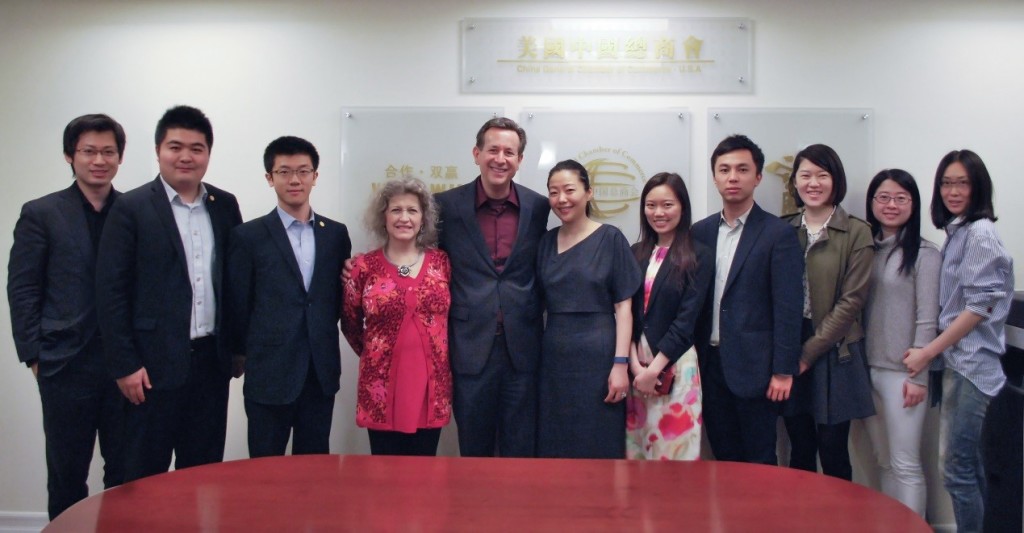 Friday, April 15, 2016, Mike Walter, General News Anchor on the nightly CCTV-America News Hour and five time Emmy award winning broadcast journalist, with his wife Kate Walter, Producer at Walter Media, visited CGCC office and shared their stories and views on how to work effectively with American presses.
Mr. Walter said, "The most important mission of the media is to present the truth to the public. During the time, it should follow the principal of balanced reporting and describe the reality to the general audience without any modification. However, some U.S. media fail to report China-related news with objective and neutral standpoint due to stereotype. I have been and will continue calling for an improvement of the current situation with my colleagues and academics." When talking about the upcoming G20 summit in Hangzhou, China, he suggested with the U.S. media's high attention to this event, it could be a great opportunity for CGCC team to work with American press, keep proactive and true, to build positive reputation and image for CGCC and its member companies.
---
Bio of Mike Walter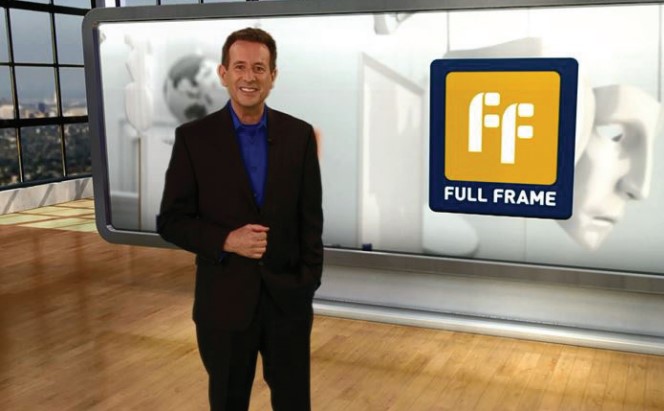 Mike Walter is Principal Anchor for the CCTV America News Hour which airs weeknights at 8 pm EST. He also hosts Full Frame an hour long weekly talk show on the network. Guests on the program have included Bill Gates, Yo Yo Ma, Kareem Abdul Jabbar, Herbie Hancock, and legendary comic book creator Stan Lee. CCTV is a 24-hour international news channel, which can currently be viewed in 100 countries and regions around the world.
Walter has won 5 Emmys, including the Ted Yates Memorial award, a special Emmy only given by unanimous vote of the board of directors of the Washington Chapter of the National Academy of the Television Arts and Sciences.
He's the only local broadcast news anchor to ever win the coveted Dart Ochberg Fellowship.
Walter enjoyed worldwide acclaim for his documentary on trauma, "Breaking News, Breaking Down". It was chosen as the Best Documentary Short at the Cannes Independent Film Festival, and Moving Pictures magazine named it one of the three best documentary shorts of the year. Profiles on Walter appeared in the L. A. Times, The Washington Times, Journalistan (A magazine devoted to journalists in Sweden) and the Australian.
In the film he shares his account of watching the 9/11 attack on the Pentagon. Afterwards he appeared on the Oprah Winfrey show, was featured in an article in People magazine, and was interviewed by the BBC, CBS, CNN, and the Canadian Broadcasting Network. He is a key contributor to two books about the 9/11 attacks, "Broadcasting through Crisis", and "Covering Catastrophe".
(From: CGCC-USA)