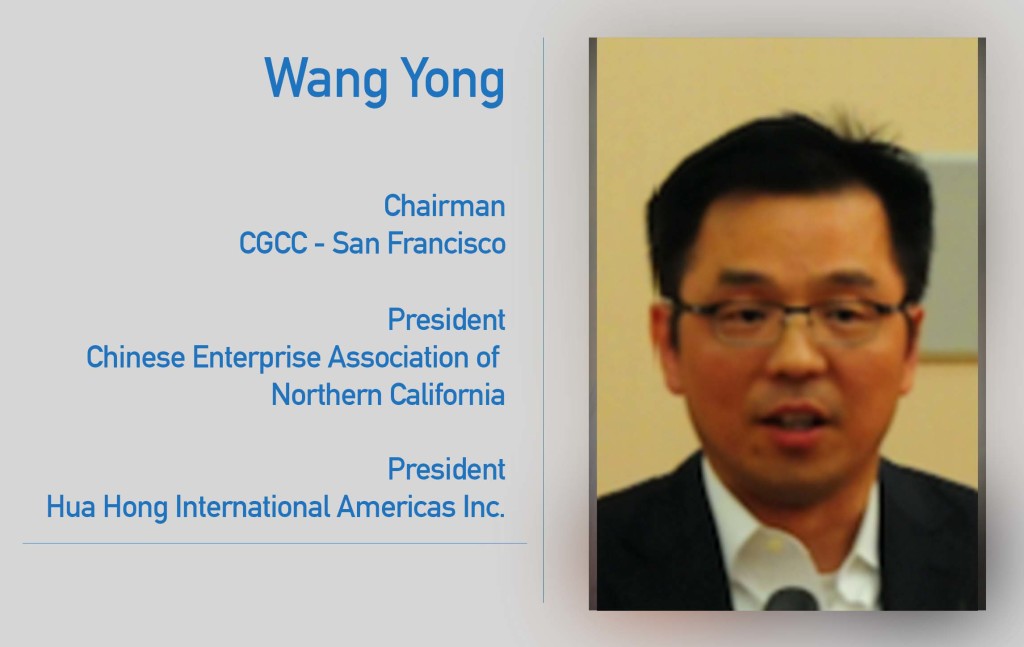 Thursday, March 10, 2016 (San Francisco), It was February 2nd of the Chinese Lunar calendar, also known as the Longtaitou Festival (dragon raising its head), Consul General of PRC in San Francisco Luo Linquan hosted a Chinese New Year reception at his mansion. Around 90 members in San Francisco region attended the reception.
It was also the date of election for the new Chairman of Chinese Enterprise Association-California (CEA) /China General Chamber of Commerce- U.S.A. – San Francisco (CGCC-SF). Mr. Wang Yong, Vice-Chairman of CGCC and CEO of Hua Hong International Americas Inc., was elected as the new Chairman, succeeding Wu Youyi, Zhang Zailing, Chen Guanmin and others as the sixth Chairman.
At the reception, Consul General Luo congratulated the newly elected leader of CEA/CGCC-SF, and expressed his wishes for the CEA/CGCC-SF to achieve greater development and progress under the new leadership.
Consul General Luo also pointed out that against the backdrop of the grim global economic situation, China-U.S. economic and financial ties maintained general stability and growth, demonstrating great potentials in China-U.S. cooperation.
During the speech, Consul General Luo also mentioned Premier Li Keqiang's remarks in the "Government Work Report". The year 2016 kicks off the plan to fully establish a "moderately prosperous society", and is also a cornerstone year for pushing forward structural reforms. The world economy is undergoing deep readjustments and lacks momentum to rebound. Chinese development is influenced by an increasingly unstable and uncertain global environment, but China is confident to fulfill its yearly socioeconomic development goals.
After the speech, representatives from the Consulate General and CEA/CGCC-SF members joined for dinner, which was followed by festive games. Consul General Luo concluded in his speech, "The Consulate General in San Francisco is your home. We will do our best to offer the highest-quality and most efficient services to you all, and we hope that you can come home and visit us more often."
(Source, US China Press; Translation by Fanggang Zhu)