BEIJING, Nov. 9 — Chinese and U.S. companies signed deals worth more than 250 billion U.S. dollars during President Donald Trump's state visit to China.
Chinese President Xi Jinping revealed the figure after he and U.S. President Donald Trump witnessed the signing of the agreements.
Deals include purchases of Boeing aircraft, Ford automobiles, U.S. soybeans and joint development of liquefied natural gas in Alaska. Fifteen CGCC member companies participated in creating the 'miracle' and contributed over $200 billion deals, making over 80% of the record-breaking trade and investment packages:
JD.com
Bank of China
China Energy Investment Corporation
China National Petroleum Corporation
Nanshan Group
China Investment Corporation
Boeing
COFCO Group
SAIC General Motors Corporation
Industrial and Commercial Bank of China
General Electric
China Petrochemical Corporation
Spring Airlines
Shenhua Group
Terex
CGCC congratulates all the member companies above on their achievements!
"We will continue to encourage Chinese companies to invest in the United States. We also welcome U.S. companies and financial institutions to participate in the 'Belt and Road Initiative", Xi said when meeting with business delegates from both countries.
Here's a look at the top deals between China and US:
Under the witnesses of Vice Premier of China Wang Yang, China's Commerce Minister Zhong Shan, United States Secretary of Commerce:
Jingdong Century Trade Company (JD.com) signed an MOU with The Montana Stockgrowers for a total of $200 million. 
JD agreed to buy $200 million in beef from Montana over a three-year period. Previous to signing this deals, the Foreign Agriculture Service (FAS) in Beijing helped JD.com source beef and pork products from the United States.
Jingdong Century Trade Company (JD.com) signed an MOU with Smithfield Food Inc. for a total of $1 billion. 
JD agreed to buy $1 billion in U.S. pork from Smithfield Foods, Inc. over a three-year period. Previous to signing these deals, the Foreign Agriculture Service (FAS) in Beijing helped JD.com source beef and pork products from the United States. In three years, JD will purchase a total quantity of 330,000 MT from Smithfield. In 2018, JD's new purchases from Smithfield will total $200 million; in 2019, $300 million; and in 2010, $500 million. The main products included in this deal are fresh pork products. 
Spring Airlines selects Honeywell technology for new Airbus A320neo fleet China's Spring Airlines selected Honeywell's suite of advanced cockpit technologies and industry-leading auxiliary power units for its future fleet of Airbus A320neo  aircrafts. 
The Honeywell technologies will save Spring Airlines money while enabling safer and more efficient flight operations.
Shenhua Group and Caterpillar Inc signed a five-year strategic cooperative framework agreement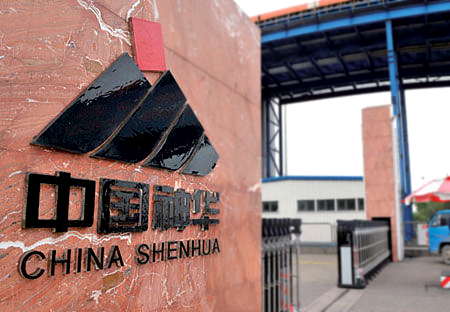 Terex Utilities and Xuzhou Handler Special Vehicles Co., Ltd. have signed a strategic letter of intent for Xuzhou Handler to purchase 5,000 units of insulated aerial devices from Terex over a five-year period, with a total value of more than USD 250 million.
These products will enable and support the continuing improvement and ongoing adoption of live line work practices in the Chinese public utility sector.
GE and China Datang Group (CDT) signed a framework agreement for energy partnership,setting the stage for future joint projects and commercial deals. Under the agreement, GE will supply CDT with gas turbines, gas turbine components, and steam turbine components as well as services and IoT solutions for Chinese domestic projects.
The proposed projects are valued in total at approximately US$1 billion.
Under the witnesses of Chinese President Xi Jinping and U.S. President Donald Trump:
The state of West Virginia has entered into a memorandum of understanding with China Energy Investment Corporation, the largest energy company in the world.
The project is for the development of shale gases into petro chemical industries within the state of West Virginia. The projects will total $83 billion over the next 20 years and will have a significant positive impact on not only West Virginia but surrounding states as well.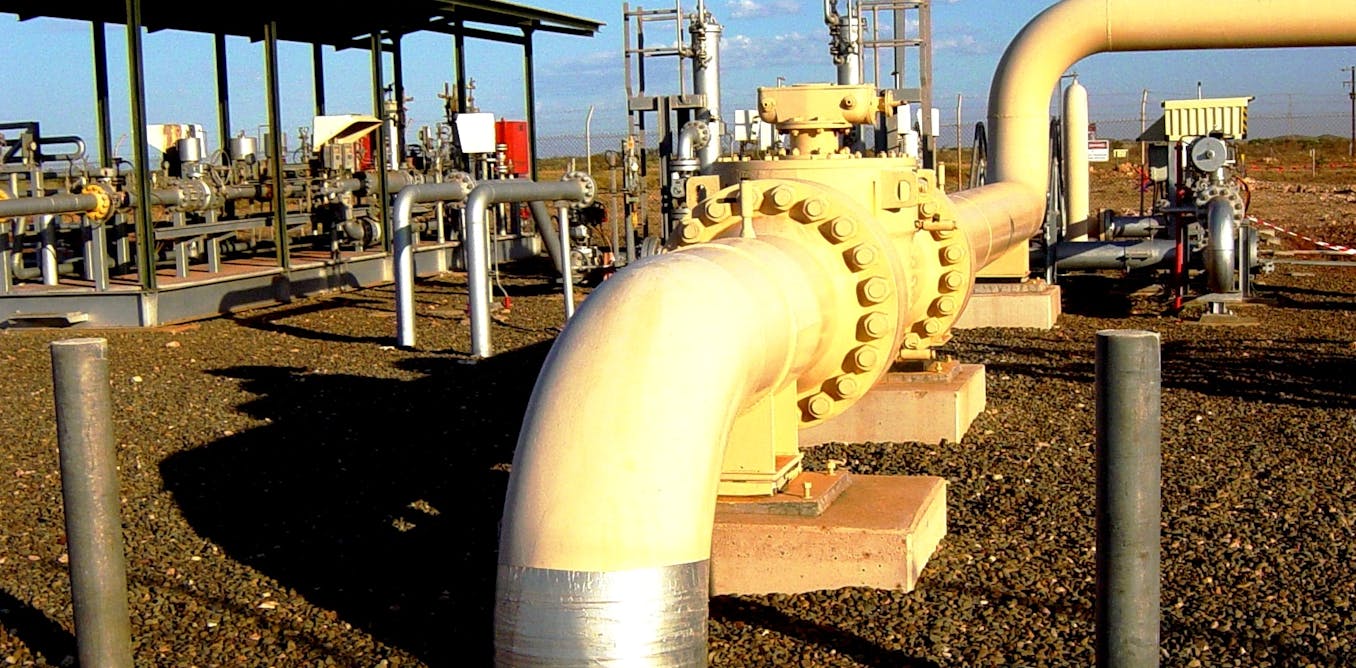 China National Petroleum Corporation and Cheniere Energy signed a "Memorandum of Understanding on Long-term LNG Sale and Purchase Cooperation."
According to the MOU, Cheniere Energy and CNPC will continue in-depth discussions to strengthen cooperation on LNG export projects and the long-term LNG procurement cooperation between China and the U.S.
The contract signed between American Ethane and Nanshan Group is a 20-year, take or pay agreement for American Ethane to supply 2.5 million annual tons of liquid Ethane from its terminal Development on the U.S. Gulf Coast to Nanshan Group in China. The economic value of the gas sale will exceed $25 billion, with several billion dollars of infrastructures built in the United States and China.
China Investment Corporation ("CIC") and Goldman Sachs press release announcing the establishment of the China-US Industrial Cooperation Partnership, L.P. ("Cooperation Fund").
The Cooperation Fund will target $5 billion in commitments with a broad mandate to invest in American companies in the manufacturing, industrial, consumer and healthcare industries,among others, that have or can develop a material business connection to China. The Cooperation Fund is designed to enhance commercial linkages and promote market access for US firms in China and will seek to improve the balance of the US-China trade relationship.
Boeing signed a General Terms Agreement with China Aviation Supplies Holding Company (CASC) for 300 aircraft valued at approximately $38B. This includes 260 737's and 40 wide bodies (777'sand 787's). Agreement will be signed by Boeing Commercial Airplanes President and CEO Kevin McAllister and CASC Chairman Jia Baojun.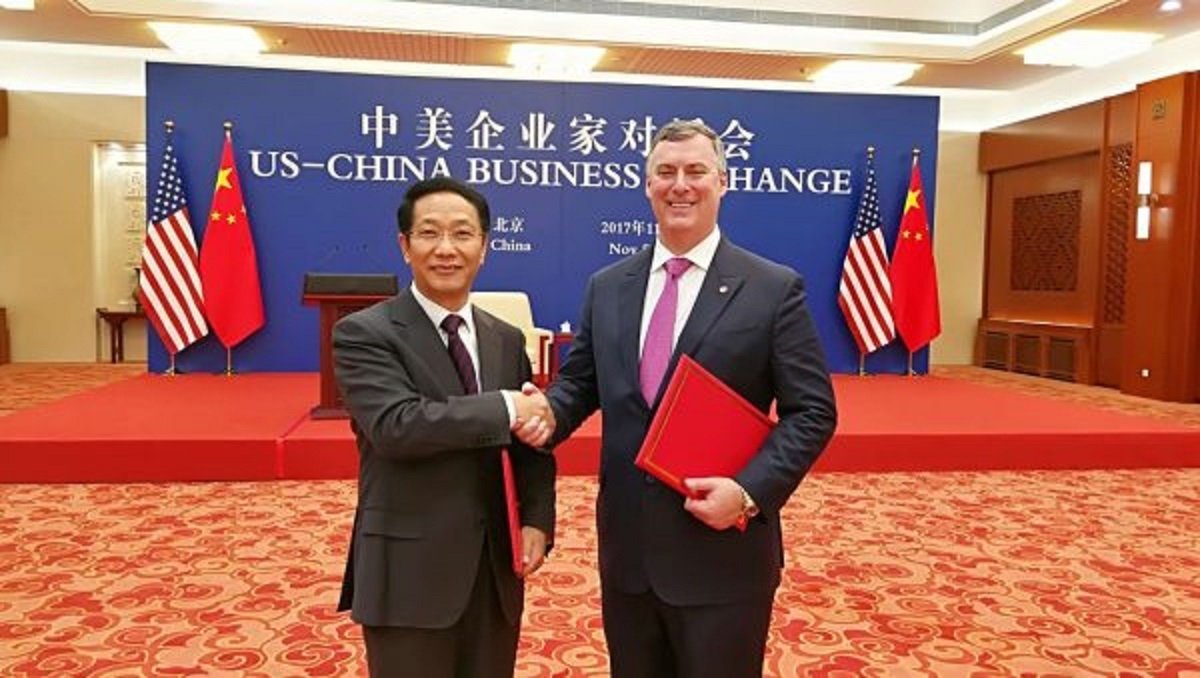 COFCO Group and Archer Daniels Midland Company (ADM) signed a Memorandum ofUnderstanding for the export of U.S. soybeans into China.
GM Executive Vice President Matt Tsien and SAIC-GM President Wang Yongqing participated in the group signing ceremony between the U.S. and Chinese companies in Beijing on Nov. 9.GM and SAIC-GM signed an agreement on intended purchases of vehicles and components from the U.S. over the next three years.
The total value of SAIC-GM's intended purchases of products from the U.S. over the next three years is $2.2 billion.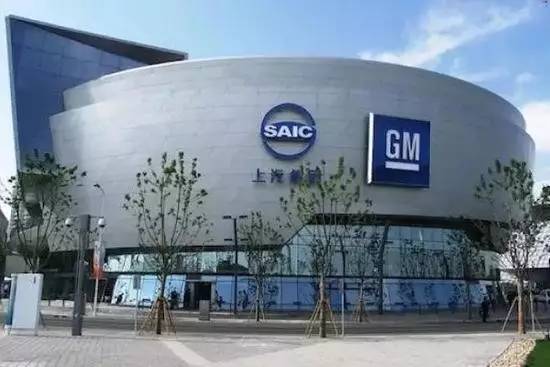 ICBC Leasing Orders CFM LEAP-1B Engines for its B737 MAX Fleet.
ICBC Leasing, a wholly-owned subsidiary of ICBC Group today reached an agreement with CFM International for the order of 80 LEAP-1B engines to power 40 Boeing 737 MAX aircraft. The engine order is valued at nearly US$1.1 billion at list price. ICBC Leasing is scheduled to begin taking delivery in 2018. 
The State of Alaska, Alaska Gasline Development Corporation (AGDC), China Petrochemical Corp (Sinopec), China Investment Corporation (CIC), and Bank of China (BOC) signed a Joint Development Agreement to advance Alaska LNG.
The deal, involving total investment of up to$43 billion, will create up to 12,000 American jobs during construction, reduce the trade deficit between the United States and Asia by $10 billion annually, and provide China with clean,reliable and affordable energy for generations.
Juneyao Airlines Orders GEnx Engines for its B787 Fleet.
 Juneyao Airlines, a subsidiary of Juneyao Group, reached an agreement with GE for the order of GEnx-1B engines to power its 10 Boeing 787-9 aircraft. The engine order is valued at US$1.4 billion at list price and includes a15-year TrueChoiceTM Overhaul agreement with GE Aviation for the time and material to repair and overhaul these engines. The aircraft will be delivered starting in 2018.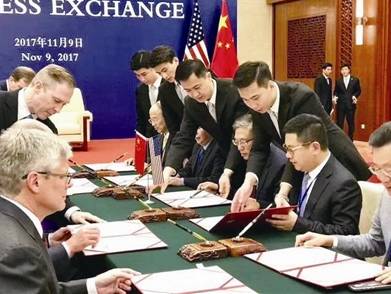 CGCC congratulates again for their successes and will strive to promote Chinese investment in the United States and to enhance cooperation between the Chinese and U.S. business communities.