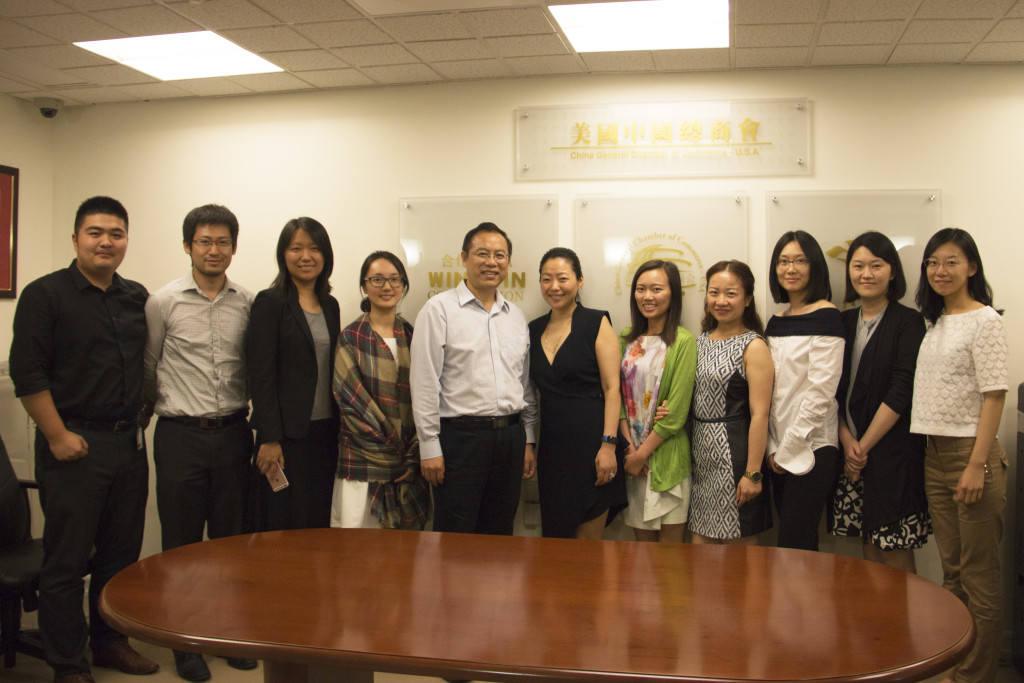 Tuesday, July 12, 2016, China General Chamber of Commerce – U.S.A. (CGCC) hosted the fifth "Lunch & Learn" event. Chief Representative of China Reinsurance (Group) Corporation New York Liaison Office, CGCC Board of Director, Fang Chunyin joined the event as the guest speaker.
Fang reviewed the historical development of Chinese insurance industry, compared U.S. and Chinese insurance markets, and expressed his confidence in Chinese insurance market's growth potential.
Speaking of this year's implementation of China's second generation of solvency supervision system—China Risk Oriented Solvency System (C-ROSS), Fang gave in-depth analysis on how this major regulatory change would affect insurance companies' asset and liability management strategies.
Fang joyfully told the stories of his career since joining the People's Insurance Company of China in 1989. As an advice, Fang earnestly encouraged young professionals to take every opportunity to open eyes and make the best efforts to learn and develop.
The CGCC "Lunch & Learn" Series aims to provide a platform for leaders from CGCC member companies and partners to share their industry insights and career advice with CGCC team members and young professionals of CGCC member companies. CGCC welcomes all passionate leaders from our members and partners to join this program.
(From: CGCC)