On September 25-28, organized by China General Chamber of Commerce-USA (CGCC), Alaska Governor Walker and Missouri Governor Greitens led delegations to China.
During their 4-day trip, the governors visited Beijing, Shanghai, and Hangzhou, where they met with multiple leaders of the central and provincial governments. The delegations also met with representatives from over 50 CGCC member companies including China Investment Corporation, Bank of China, Fosun, Alibaba Group and other Chinese enterprises, to explore cooperation opportunities in energy, tourism, education, and healthcare, etc.
Destination
Second Destination Shanghai
On September 27, Missouri Governor Greitens and his delegation arrived in Shanghai, and met with Mr. Han Zheng, Party Secretary of the CPC Shanghai Committee.
Secretary Han Zheng welcomed the governor and the delegation of Missouri on behalf of the Party Committee, and the People's Government of Shanghai and its 24 million people.
The Secretary said that, as the country's biggest economic center, Shanghai is a symbol of China's reform and opening up achievements. The city is furthering its effort in deepening reform, opening up, and promoting innovation under the guidance of the central government, aiming at leading its people towards even higher living standards. Shanghai has been keeping very close exchanges with different regions across the United States. It has established sister-city relationships with San Francisco, Chicago, and Houston, which have yielded fruitful results of cooperation in various fields such as economy and trade. In the process of pursuing their success in China, many enterprises from the United States also contributed and witnessed Shanghai's reform and opening up efforts. The Secretary hoped Governor Greitens would gain a better understanding of China and Shanghai during his visit, and promote the economic and trade cooperation between Shanghai and Missouri. The Secretary concluded his remark by expressing the readiness of joining hands with Missouri to promote Sino-US friendly exchanges on the local level.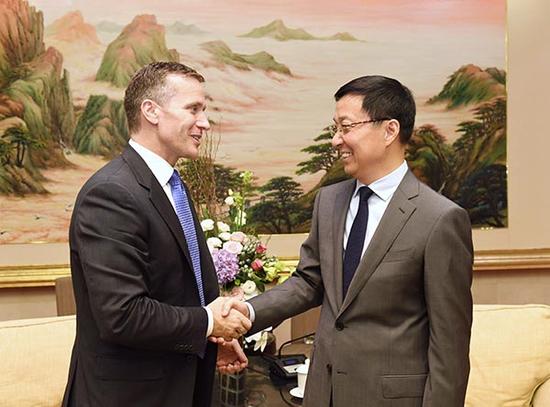 Governor Greitens responded with gratitude, and said that the delegation of Missouri came with the hope to expand economic and trade cooperation with different regions and sectors of China. He was impressed by Shanghai's achievements, while hoping to intensify cooperation and exchanges with Shanghai in various fields, in particular education, culture, trade and investment. He also encouraged and welcomed Shanghai enterprises to invest in Missouri.
Later that morning, Governor Greitens and his delegation visited the Bund Finance Center of Fosun, and met with Chen Qiyu, Executive Director and Co-President of Fosun Group, and Bo Wei, CGCC Vice Chairman and US Representative of Fosun International.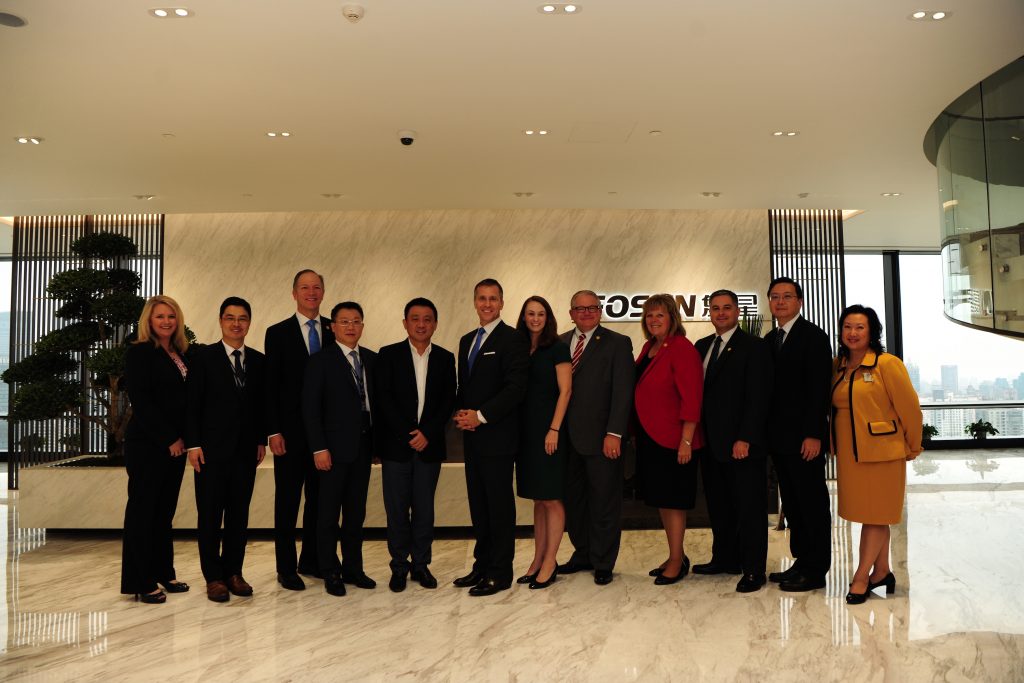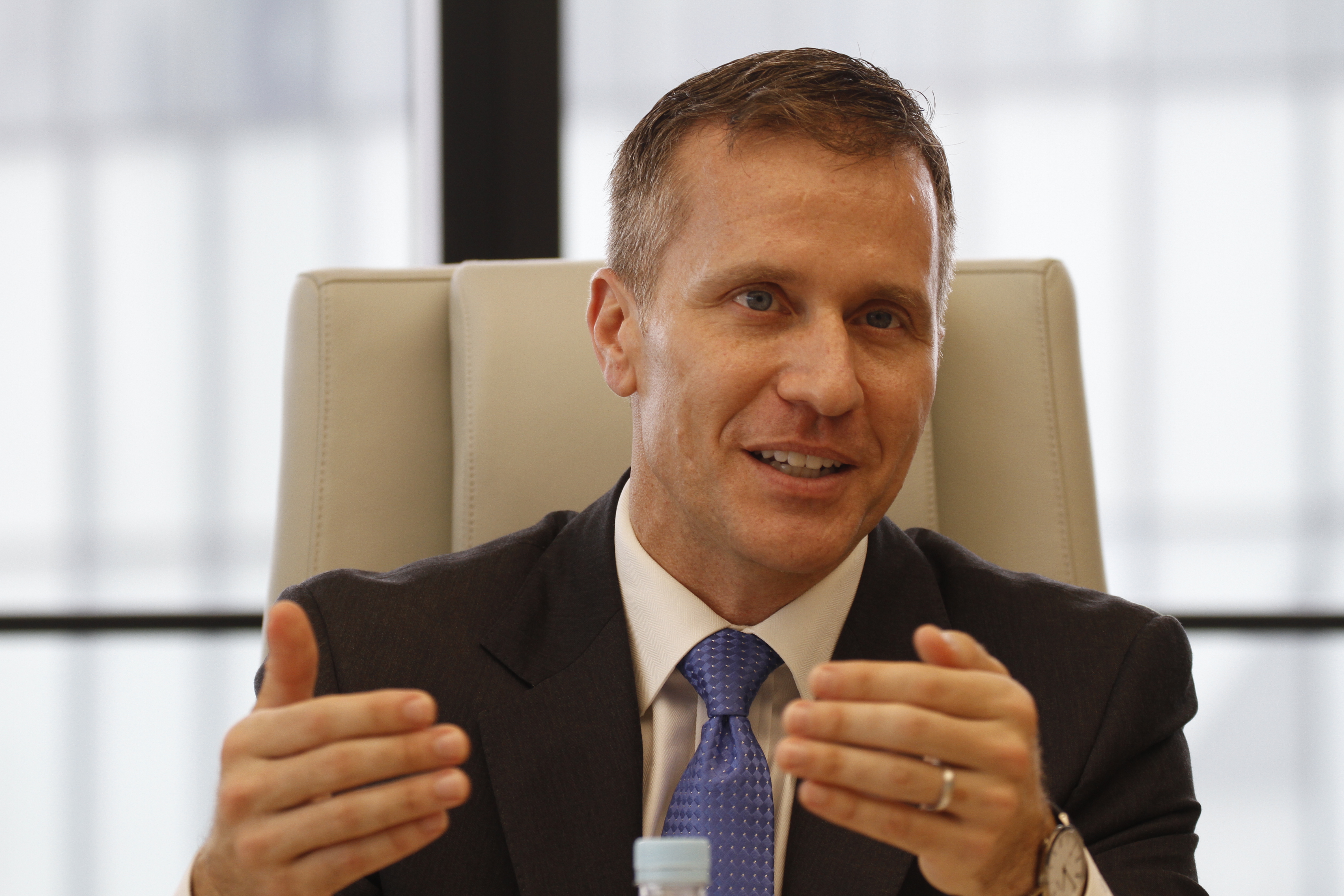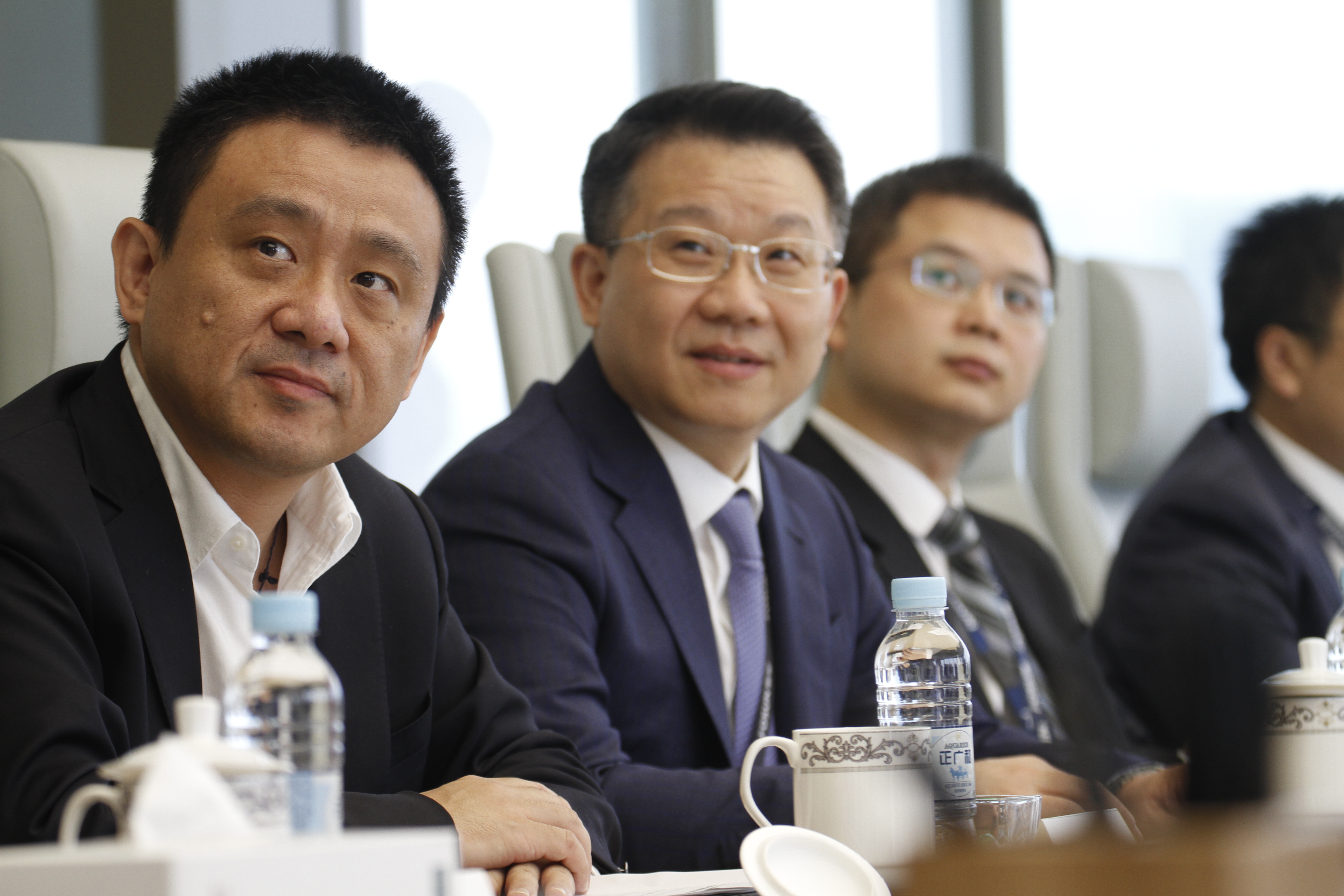 Governor Greitens introduced the developments of the healthcare, energy, and biotechnology industries in Missouri, and said he looks forward to furthering cooperation with Fosun, which is a leader in China's medicine and health sector.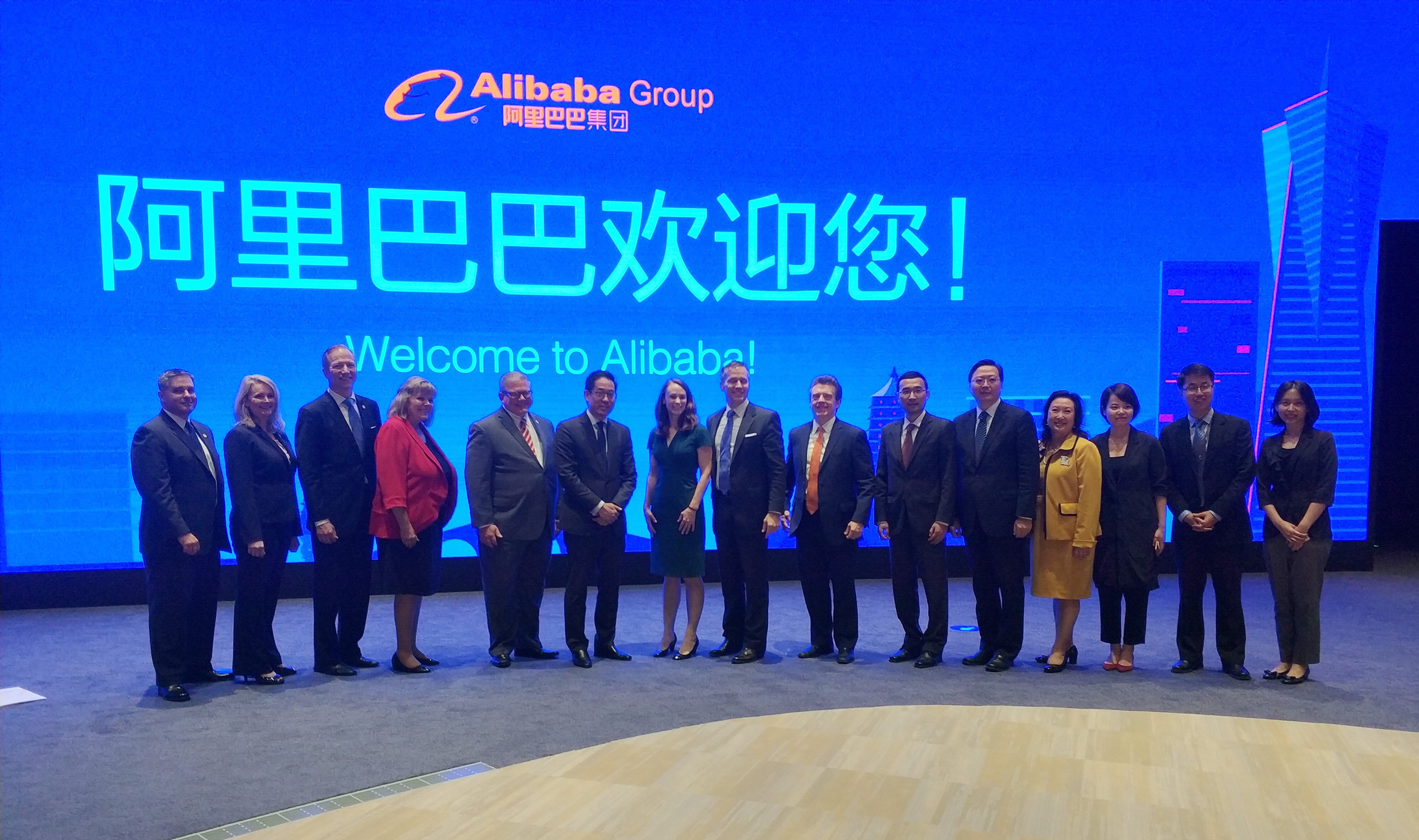 Destination
Third Destination Hangzhou
On the Afternoon of the 27th, Governor Greitens led his delegation to Alibaba Group, and met with Alibaba Group's Vice President, Brian Wong.
After showing the promotional video of Alibaba Group to the delegation, Brain Wong introduced Alibaba's business vision and prospect, and expressed the wish to further cooperation with Missouri in all relevant sectors such as logistics, SMEs development, and global trade.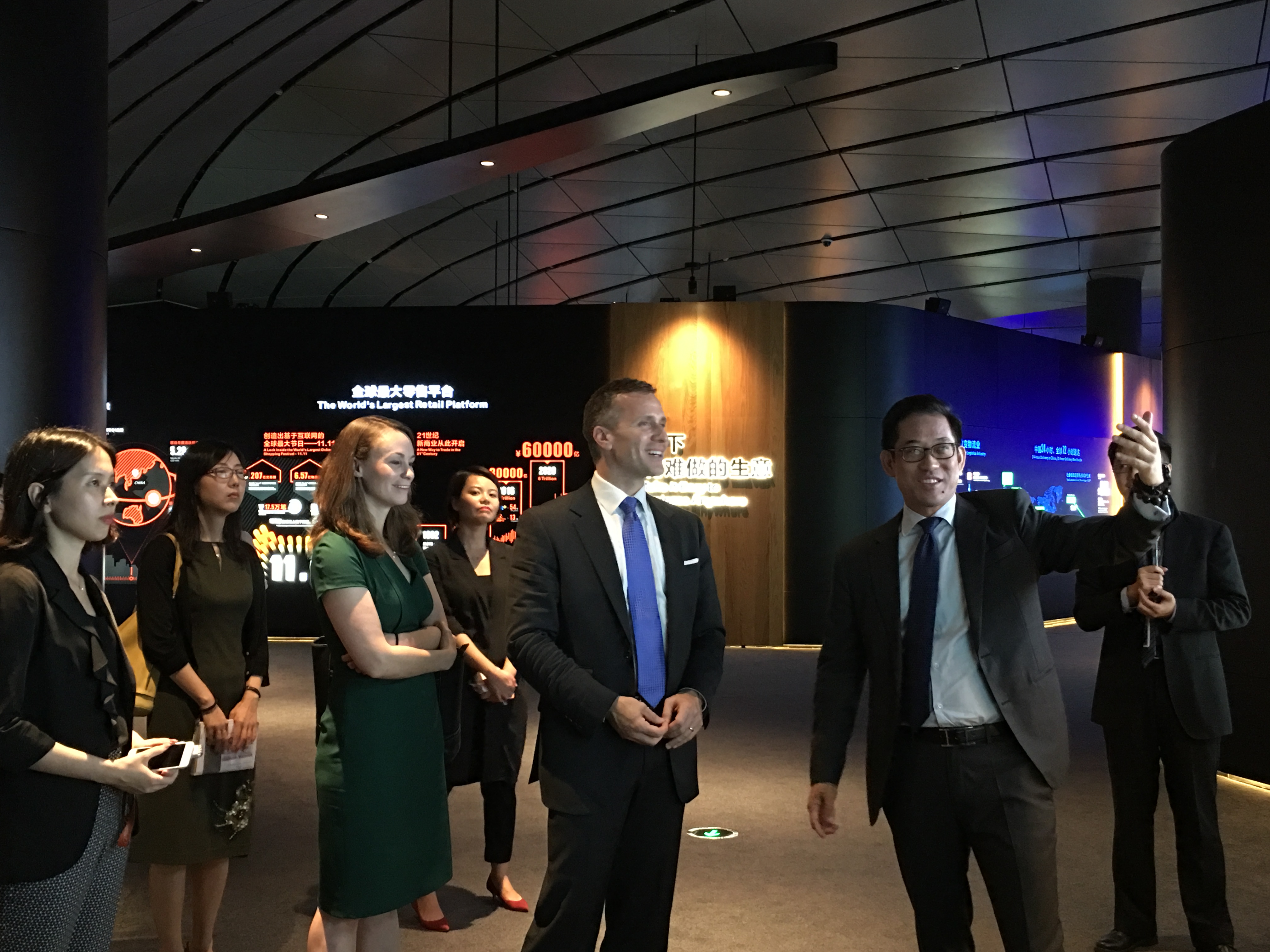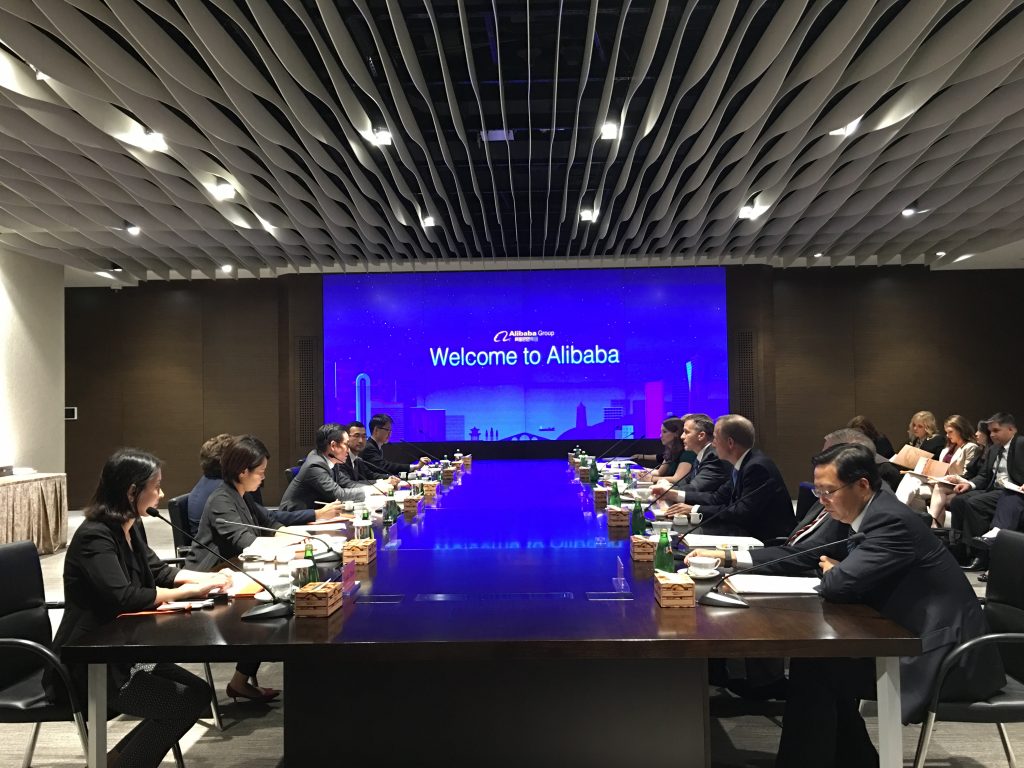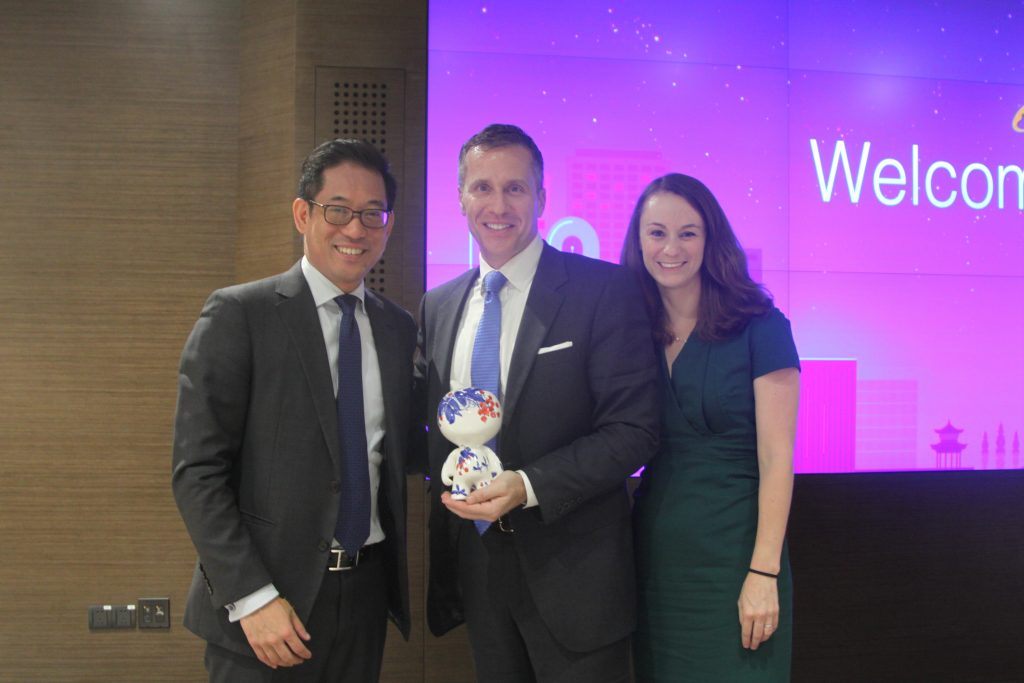 CGCC expresses special thanks to Fosun and Alibaba Group for their support to the governors' trip to China.
China General Chamber of Commerce-USA expresses sincere thanks to all members and media friends for your care and support to the governors' trip to China. CGCC will continue its endeavor in promoting China-US cooperation on state and provincial level and advance the China-US economic relationship.
Your suggestions and comments are welcome.
Please email contact@cgccusa.org.