On October 19, 2016, China General Chamber of Commerce – U.S.A. (CGCC) held the Finance Committee Reception in New York, attended by about 40 CGCC members and guests from the U.S.-China finance industry. CGCC Chairman, President and CEO of Bank of China USA Xu Chen hosted the reception, where Dr. Huang Xiaojun, Managing Director and Chief Strategist Head of Strategy and Research Department of Bank of China New York Branch, gave the keynote speech "RMB Off-Shore US Market".Xu said, over the past year, CGCC Finance Committee has been working hard to provide members with unique networking opportunities by organizing a number of events, including the Forum on RMB Internationalization last September, China-U.S. Financial Cooperation Dialogue in May, and MasterMinds Series featuring Former Chairman of China Banking Regulatory Commission, Mr. Liu Mingkang, and the President of Asian Infrastructure Investment Bank, Mr. Jin Liqun.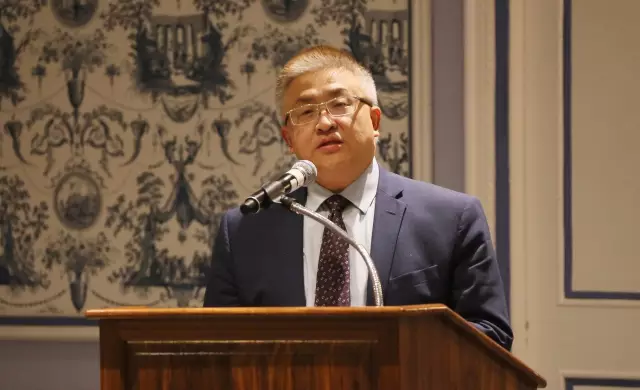 In the speech "RMB Off-Shore US Market", Dr. Huang reviewed the overall RMB internationalization progress, and currents and prospects of RMB in the U.S. "2016 has been a very fruitful year for RMB internationalization with many milestones", said Dr. Huang, "For the first time, PBOC granted $250 billion for RMB Qualified Foreign Institutional Investor (RQFII) in the U.S. and designated a RMB clearing bank in the US—Bank of China New York Branch."
However, the current magnitude of U.S offshore RMB businesses is still far from matching up with the Sino-U.S close economic and trading relationship, said Huang. In 2015, the total Sino-U.S trade volume has reached $626.8 billion, and in the first half of 2016, the China's outbond direct investment amount has reached $18.4 billion. "In the internationalization process of major developed countries' currencies, nearly 50% of the trades were denominated in domestic currencies. However, in 2015, only 26% of China's trade was denominated in RMB. There should be a huge room for the RMB development in trade settlements", said Huang.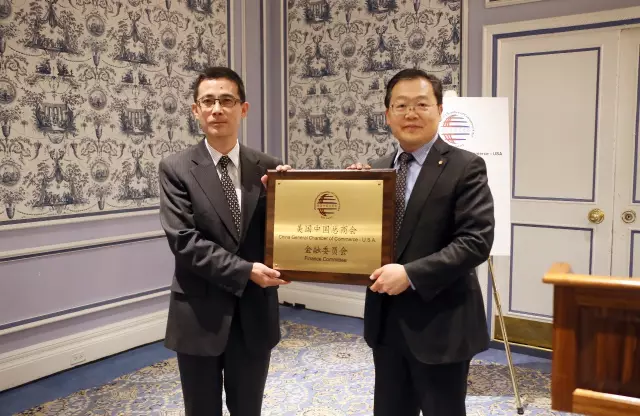 Huang argued that the further development of offshore RMB market in the U.S. counts on enhancement of RMB-related business infrastructure, including increasing trade payment denominated in RMB, increasing RMB flow via cross border investments, the creation of RMB capital market products, etc.CGCC Vice Chairman, General Manager of China Construction Bank New York Branch, also the new CGCC Finance Committee Chairman, said he is confident about the prospects of Chinese financial institutions in the U.S. and will carry on the mission of CGCC Finance Committee to better serve its members and connect U.S. and China finance communities.CGCC presents special thanks to Bank of China New York Branch, China Construction Bank New York Branch for their important support for this event.