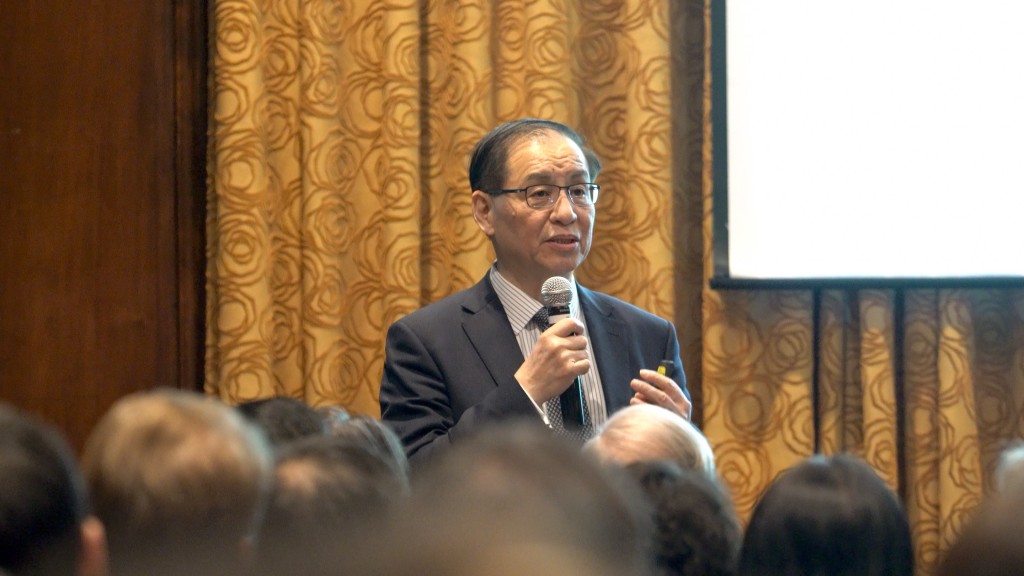 Wednesday, March 30, 2016, China General Chamber of Commerce – U.S.A. (CGCC) hosted "China Economic Outlook 2016", a cocktail reception & discussion featuring Mr. Liu Mingkang, the former Chairman at China Banking Regulatory Commission, at the Harvard Club in New York. It was the first lecture of CGCC Mastermind Series event in 2016.
This event was attended by more than 170 leading honorable guests from both public and private sectors, including Ambassador Zhang Qiyue, the Consul General of the People's Republic of China in New York; Mr. Jean-Claude Knebeler, the Consul General of Luxembourg in New York; Mr. Gheewhan Kim, the Consul General of the Republic of Korea in New York; James Heimowits, President of China Institute; Stephen Orlins, President of National Committee on China-U.S. Relations; and many other CGCC members and friends.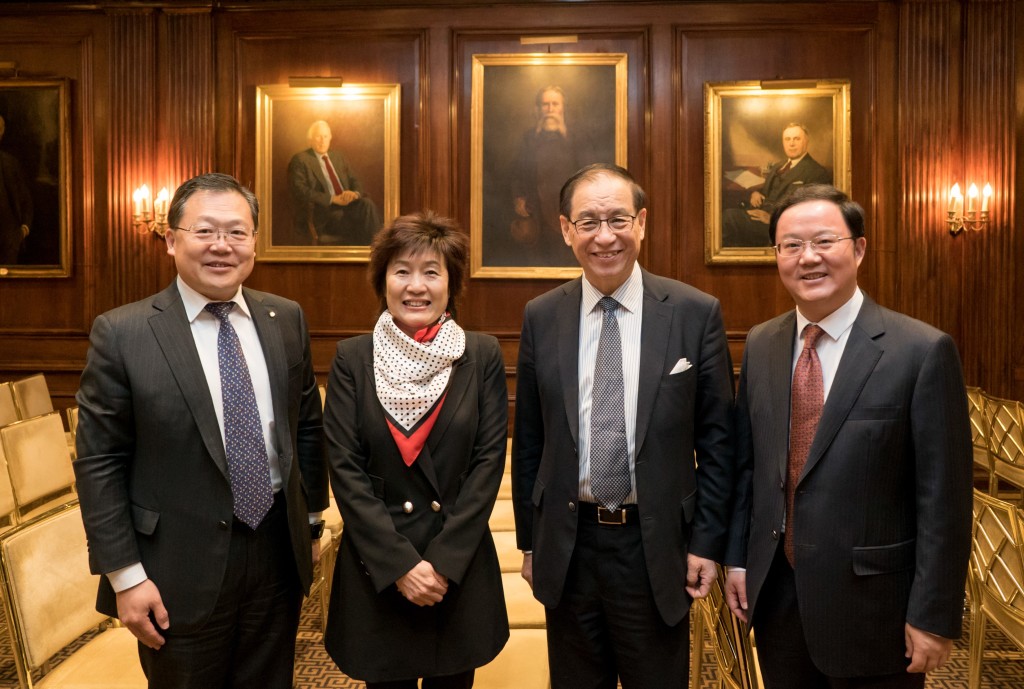 The event was moderated by Michael McDonough, Global Director of Economic Research and Chief Economist of Bloomberg Intelligence. Opening remarks was given by Xu Chen, Chairman of CGCC, President and CEO of Bank of China USA. Chairman Xu said, "Against the backdrop of mixed literature on China's economic performance, it is our sincere hope that today's event can add to this discussion by providing us with a new perspective and more balanced approach looking at the Chinese economy."
Ambassador Zhang Qiyue then welcomed all guests, and introduced the featured speaker, Professor Liu Mingkang. Ambassador Zhang mentioned, "Professor Liu has always been an influential player in advocating and educating the global audience about Chinese economy. His exceptional wits and knowledge bring us not only invaluable judgement about the current economic conditions, but also more profound comprehension about Chinese economic and financial systems."
During the 50-minute keynote speech given by Professor Liu Mingkang, he firstly introduced the changing dynamics of Chinese economy. Traditionally, China's economic growth relied on inputs in capital and labor, which had over the years created severe overcapacity in steel, coal, aluminum, cement, glass making, ship building industries, and so on. But in order to keep economic growth, China is imperative to improve its total factor productivity—the technical progress, human capital, and other intangible capital that increase production. The growth engine for China has to come from tertiary industry, which requires the government to support non-state enterprises to effectively invest and conduct innovation, to encourage universities and labs to work better on innovation, and to create a more favorable environment.
Professor Liu also brought up analysis on China's 13th Five-Year-Plan. He highlighted six major goals in China's economic agenda in the next five years—reinforcing the rule of law, innovation, supply side reform, poverty relief, green development, and open economy. In the end, he added, "This is a bold plan of China for the five years ahead. To attend this end, we need concrete actions about implementation".
Serving as the platform of China-U.S. business communities, CGCC carries the mission not only to assist our members and promote Chinese investments in the United States, but also to help our U.S. partners and friends understand the business environment and changing dynamics in China. CGCC Mastermind Series events represent CGCC's continuous efforts to connect our U.S. members to the Chinese market.
PowerPoint download:http://www.cgccusa.org/wp-content/uploads/2016/04/330-PPT-final-52pages.pdf
(From: CGCC-USA)