On October 5, China General Chamber of Commerce-U.S.A.(CGCC) Honorary Chairman, Vice Chairman of the National Committee of the Chinese People's Political Consultative Conference (CPPCC) of PRC and the First Chief Executive of the Hong Kong Special Administrative Region (HKSAR) Mr. Tung Chee Hwa was honored by the East West Institute (EWI) the "John Edwin Mroz Global Statesman Award", becoming the first Chinese who received this award. Mr. Maurice R. Greenberg, Chairman and CEO of C.V. Starr & Co. Inc., was another honoree of this award. This year, CGCC serves as partner of the EWI's Annual Gala; over 30 CGCC members were invited to the Gala event.
Mr. Tung Chee Hwa remarked in his acceptance speech that, since President Nixon's visit to China in 1972, despite the ups and downs, the U.S.-China relationship has kept moving forward within the right direction. "The two countries coming together, many things can be done; the two countries not coming together, it would be more difficult (to address the global challenges)", said Mr. Tung. He also mentioned that he thought many people didn't actually know about China. So he welcomed American friends to come and visit China and he also thought Chinese government and people should do a better job in communicating with the world. Lastly, Mr. Tung quoted former U.S. President Woodrow Wilson to close his speech, "There must be, not a balance of power, but a community of power; not organized rivalries, but an organized common peace", and called for American and Chinese people to work together for a better U.S., a better China, and a better world.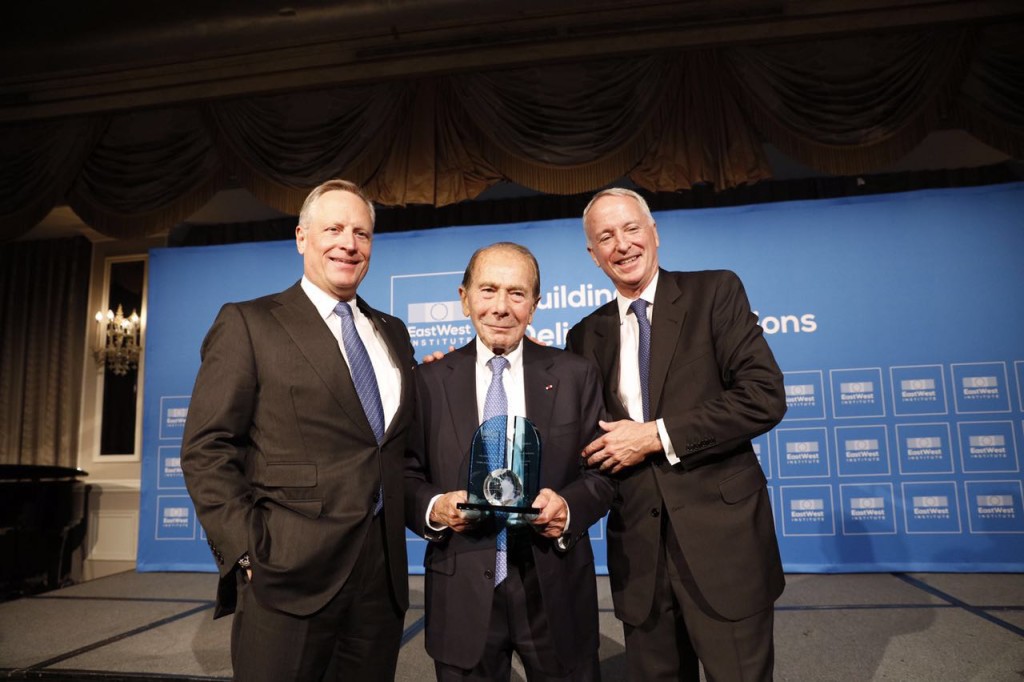 Mr. Greenberg said in his acceptance remarks, "U.S.-China relationship is the most important one in the world. If this relationship is strong we would have a safe world."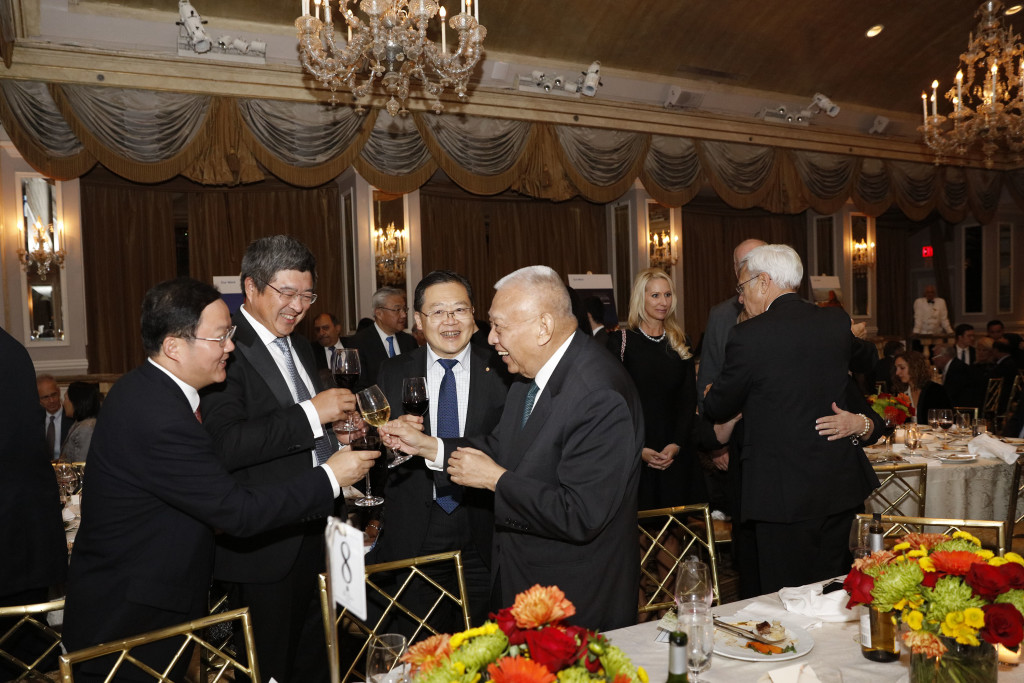 Established in memory of EWI's late founder, John Edwin Mroz, "John Edwin Mroz Global Statesman Award" recognizes individuals who share John's vision of a peaceful world, who embody his values as a trust-builder and who work passionately to achieve this goal. Past recipients include: George H.W. Bush, former President of the United States; Helmut Kohl, former Chancellor of Germany; Tony Blair, former Prime Minister of the United Kingdom; Dr. Henry Kissinger, former U.S. Secretary of State; and Martti Ahtisaari, former President of Finland.
CGCC congratulates Mr. Tung Chee Hwa and Mr. Greenberg for their notable work in promoting China-U.S. relationship! CGCC thanks all the members and friends for their important support and looks forward to working with EWI in the coming events.
---
(图片来源:中新社)