On July 18, China General Chamber of Commerce-U.S.A. (CGCC), US-China Business Council (USCBC) and U.S. Chamber of Commerce jointly hosted a luncheon honoring Chinese Vice Premier Wang Yang at The Ritz-Carlton in Washington, DC. U.S. Secretary of Treasury Steven Mnuchin and Secretary of Commerce Wilbur Ross addressed the luncheon and Chinese Vice Premier Wang Yang delivered the keynote speech. As representatives of the hosting organizations, Chair of USCBC Evan Greenberg, President and CEO of U.S. Chamber of Commerce Thomas Donohue, and Chairman of CGCC and President and CEO of Bank of China USA Xu Chen welcomed the dignitaries. Over 400 guests including Chinese Ambassador to the U.S. Cui Tiankai, U.S. Ambassador to China Terry Branstad, the Chinese and U.S. government delegations, business executives from Chinese and U.S. companies, and representatives from non-profit organizations and think tanks attended the event.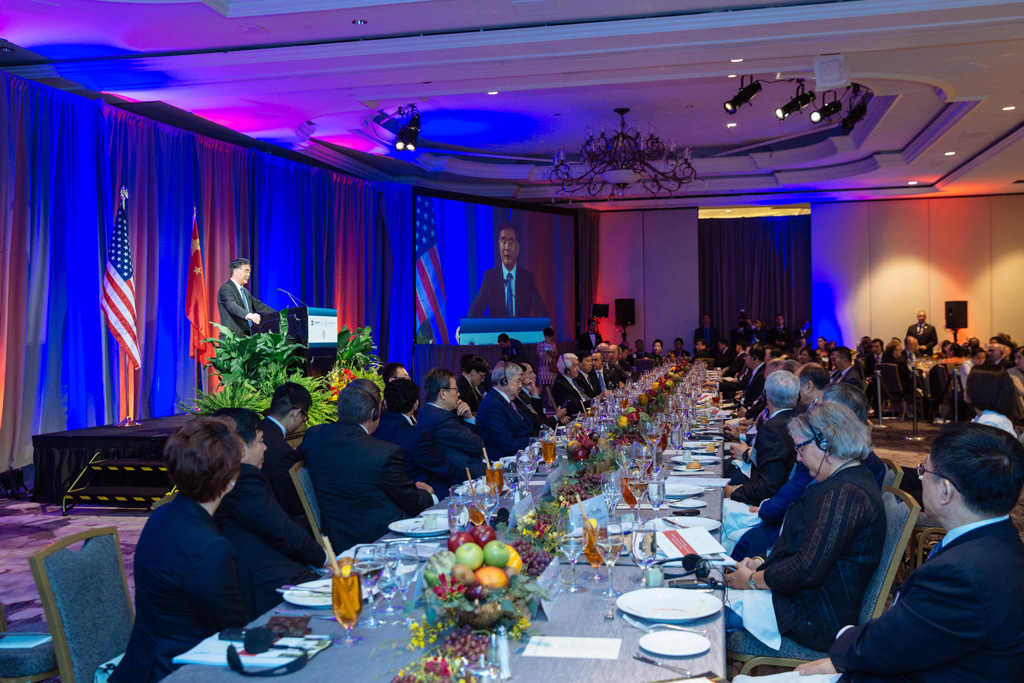 Secretary Mnuchin warmly welcomed Vice Premier Wang Yang on his visit to Washington D.C for the Comprehensive Economic Dialogue (CED) and expressed confidence in the economic and trade relationship between China and the U.S. Secretary Mnuchin emphasized that this administration is focused on delivering trade and investment relationship that helps U.S. firms and workers. "We want a level-playing field so the bilateral trade and investment that can be mutually beneficial, so we work constructively with our Chinese counterparts to achieve this. As the world's two largest economies, the US and China have strong overlapping interests, and we need to work together", said Secretary Mnuchin.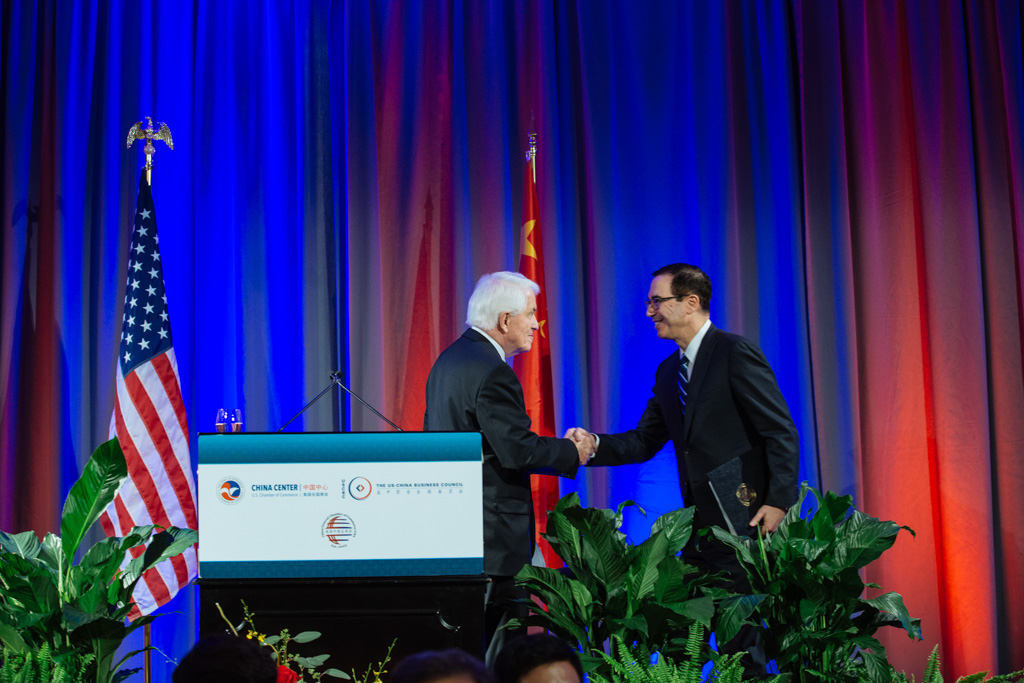 Secretary Ross complimented Vice Premier Wang Yang on his art of negotiation and highlighted that it's time to rebalance the US-China trade and investment relationship in a more fair, equitable and reciprocal direction. "Together we have made some concrete progress, in a very short time", said Secretary Ross, "Our objective is continuing to be specific deliverables, specific dates, so everyone on both sides can measure the results on a continuing basis. Our working relationship today is better than it has been in many decades. Even though we may occasionally disagree on individual items, we have fundamental shared objectives. So, I will be very hopeful about the opportunities for further success."
After the remark of Secretary Ross, Vice Premier Wang Yang gave the keynote speech titled "Win-Win Cooperation Is the Best Cooperation", concluding three key points: first, cooperation is the only right choice for the two countries, the giant ship of China-US economic and trade relations is sailing on the right course; second, China's development and progress is a long-term certainty, which offers the most important external environment for foreign businesses to work with China; third, there is no limit to the growth of the Chinese market, and China-US business cooperation holds out a promising future.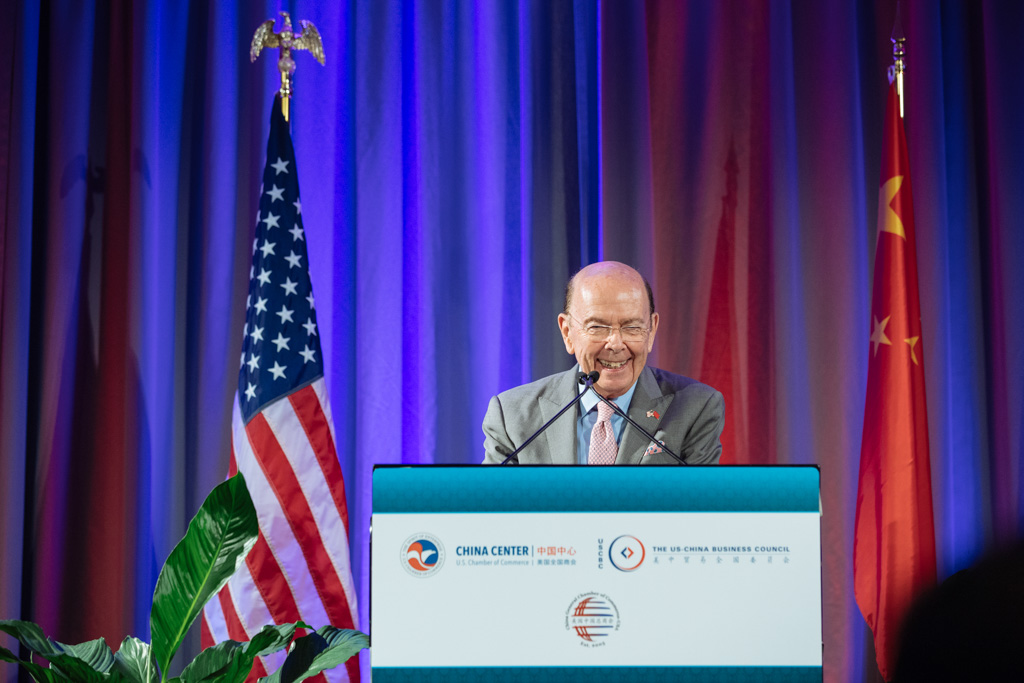 Wang Yang said that the meeting of President Xi Jinping and President Donald Trump at Mar-a-Lago was a historical one, which set a constructive tone for China-US relations in a new era. The two sides decided to set up four high-level dialogue mechanisms, including the Comprehensive Economic Dialogue and launched the 100-Day Plan for China-US economic cooperation, which was most reassuring to the business communities in both countries. Through 100 days of intensive engagement, economic teams on both sides have built mutual trust, and managed to establish a way of communication featuring mutual respect and win-win cooperation. Wang Yang stressed again that China-US business cooperation is market behavior. The underlying drivers lie in the people and the business communities. "Although there may still be twists and turns in our cooperation going forward, as long as you have confidence, the overall direction of China-US business cooperation will not change," Wang said to the audience.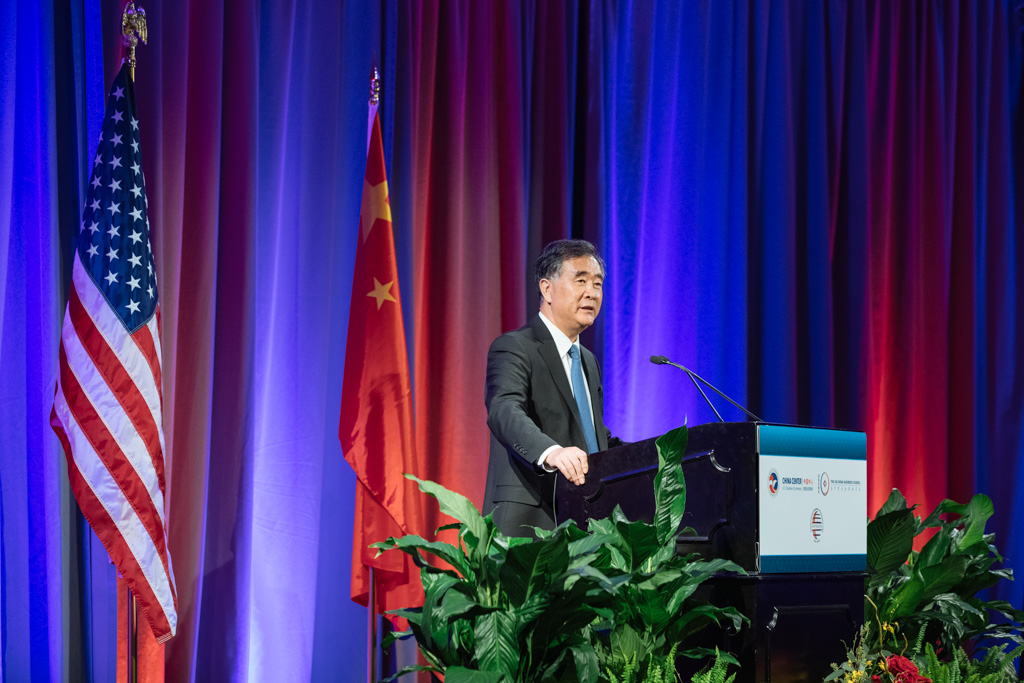 Wang Yang said that the China-US cooperation has indeed been fruitful in many areas. China had undertaken to adjust the economic structure, allow broader market access and greater opening of the services sector, and step up efforts to and made remarkable achievements on conserve energy, cut emissions, and strengthen the protection of intellectual property rights. "China has made a choice of its own accord by fulfilling these pledges for its own development and progress. It meets the interests of 1.3 billion Chinese people and responds to the call of the US side. The path of cooperation should always be open to two-way traffic delivering benefits to both countries. We hope the US side could also address the concerns of the Chinese side to bring about a win-win outcome," said Wang.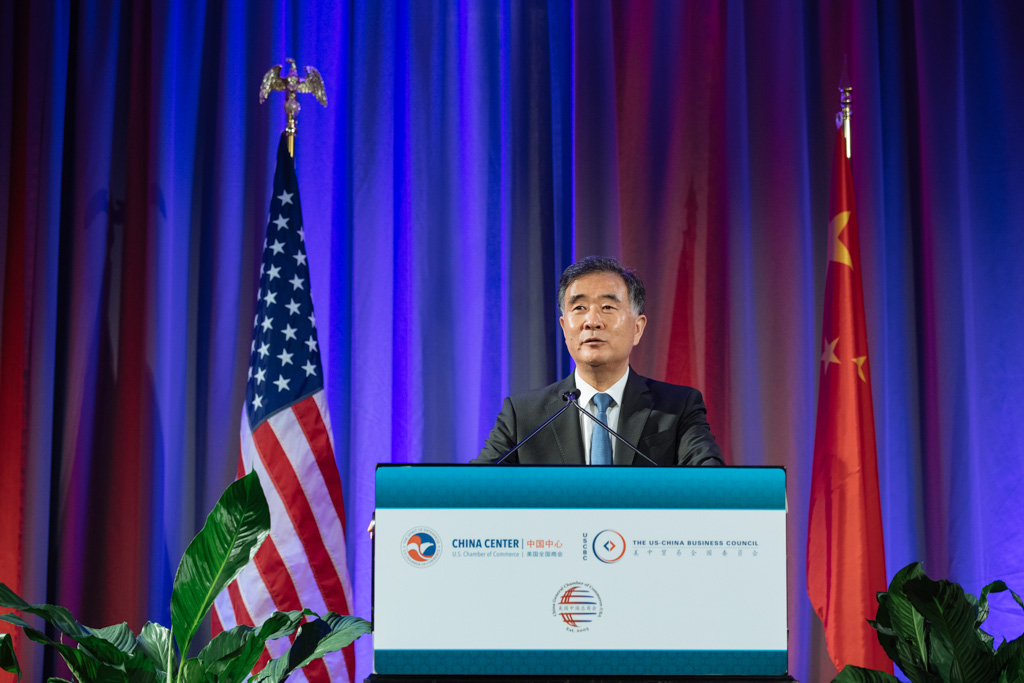 Wang Yang pointed out that one needs to bear in mind that China remains a developing country and it has only been a little bit over 20 years since China adopted the market economy system. Opening up a market and starting up a business might not have been as easy as some had expected in the business communities. "But that will keep us motivated and help us find our way forward", Wang responded to such concern, "As a matter of fact, we are reflecting on our own inadequacies and we will redress them with a problem-oriented approach. When it comes to China's reform and opening-up endeavor, our goals are well-defined, our path is clearly-marked, and our steps are surely and steadily taken. Sometimes we may not seem to be walking fast enough, day in and day out, we will beat expectations and come a long way."
Wang Yang said that China-US economies have far greater complementarity than a competition. As Chinese economy will continue to grow at a medium-high speed and climb higher on the value chain, and emerging industries flourish, there is a huge market potential to tap in US export of advanced technologies, key equipment, and critical parts to China. Unfortunately, American businesses have not had their fair share of the "cake" due to outdated US regulations on export control. In the meantime, China now has 300 million people in the middle-income group, and their demand for quality US goods and services is also swelling by the day. "Any business with vision would value such a huge market and any government with ambition would value cooperation with China," said Wang.
At the end of his speech, Wang Yang emphasized that business cooperation is about the give and take of the interests, and it's only natural that differences may arise from time to time. But it is important that both sides come to realize with cool heads that given the depth of our business cooperation. Both sides have a stake in the robust, balanced, and healthy development of China-US business ties. In the end, Wang expressed his optimism about the upcoming negotiation, "The first China-US Comprehensive Economic Dialogue is slated to open. China stands ready to work in concert with the US to find a solution that benefits both sides and reach the best 'deal'. Getting down to the nuts and bolts of our dialogue may be painstaking. Hopefully, the outcome will be gratifying."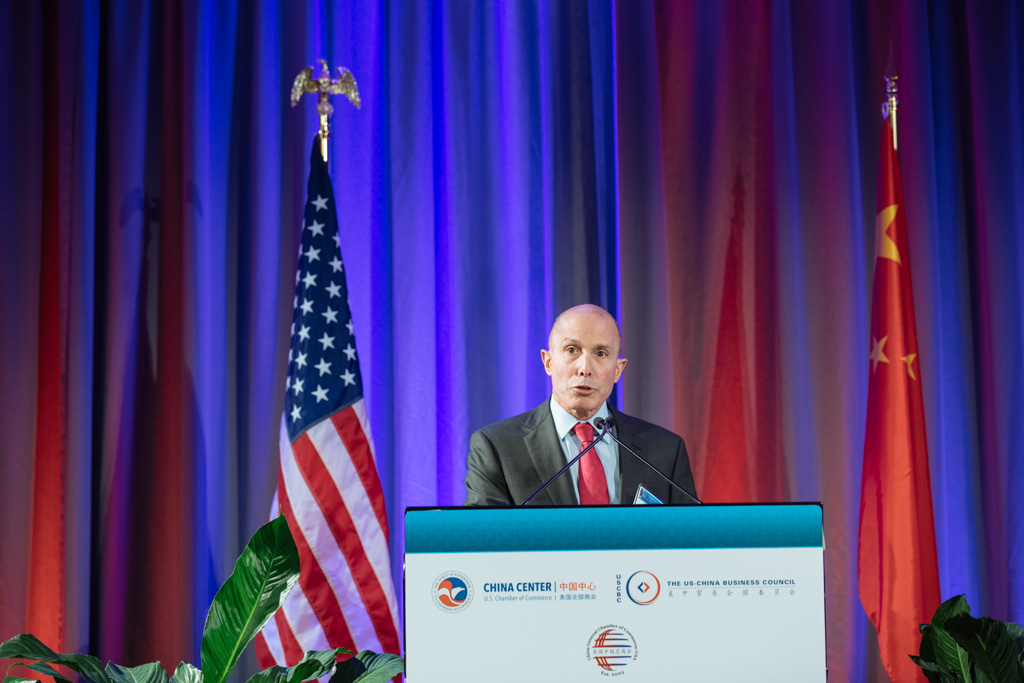 CGCC would like to express its utmost appreciation to USCBC, U.S. Chamber of Commerce, and all the CGCC members and partners that support this event. Special thanks to the sponsors: Bank of China USA, China Construction America, China-US SkyClub, Shandong Yuhuang Chemical (Group), Sansheng Investment U.S.A., China Merchants Bank New York Branch, China Orient Advisors, Cushman & Wakefield, Liepin North America, BROAD U.S.A., Baosteel America, China Unicom Americas, HNA Group North America, EY, Fosun International and International Vitamin Corporation. CGCC will consistently continue to serve its members and contribute to the burgeoning China-US business exchanges and cooperation.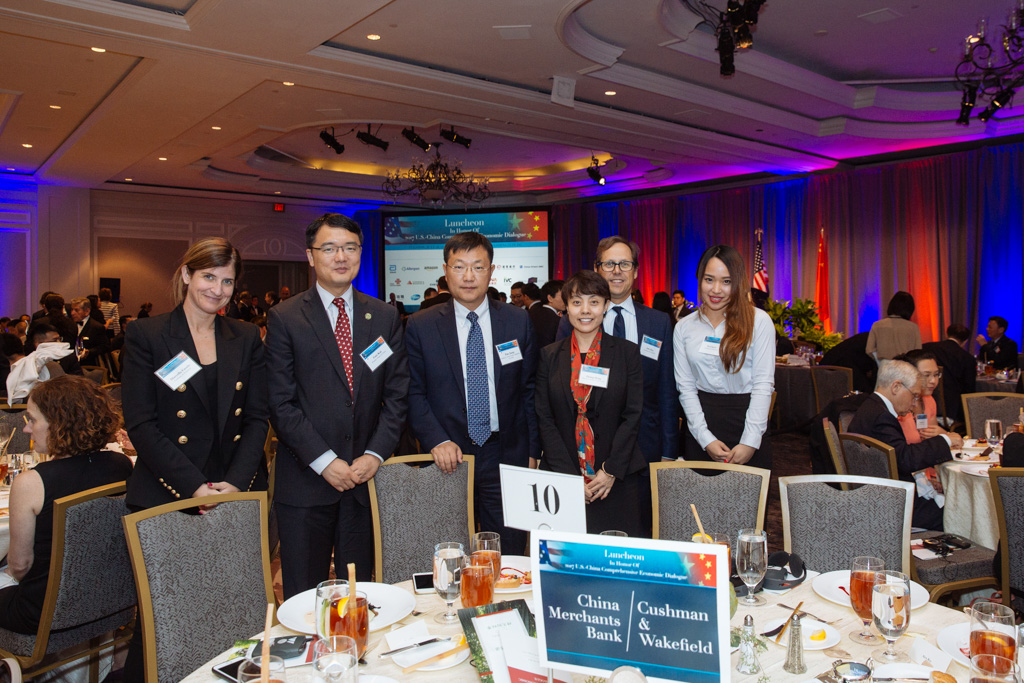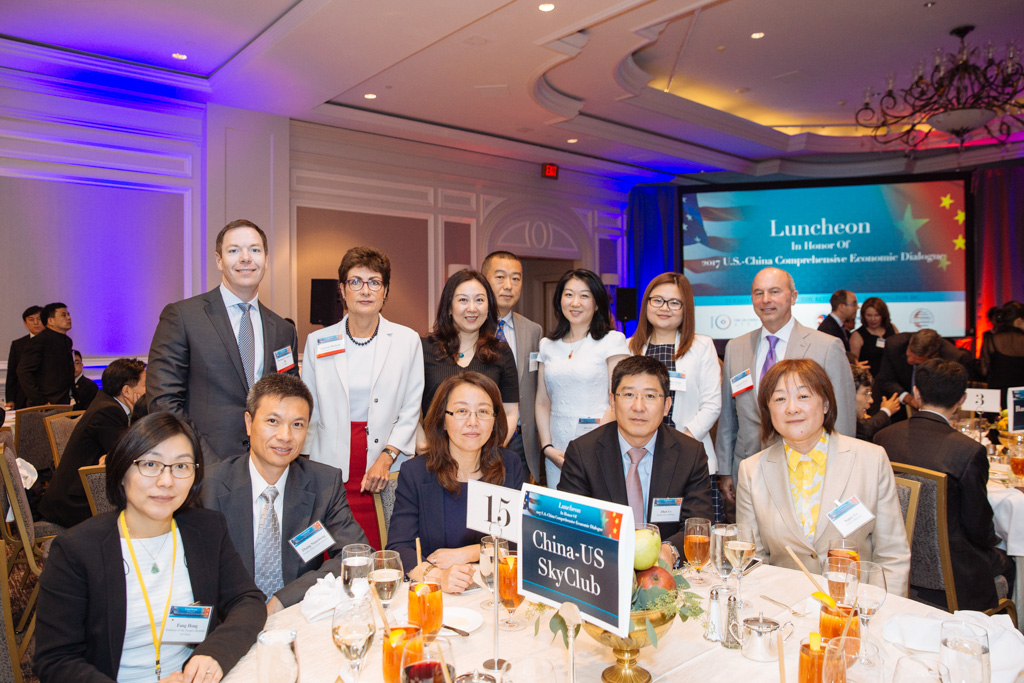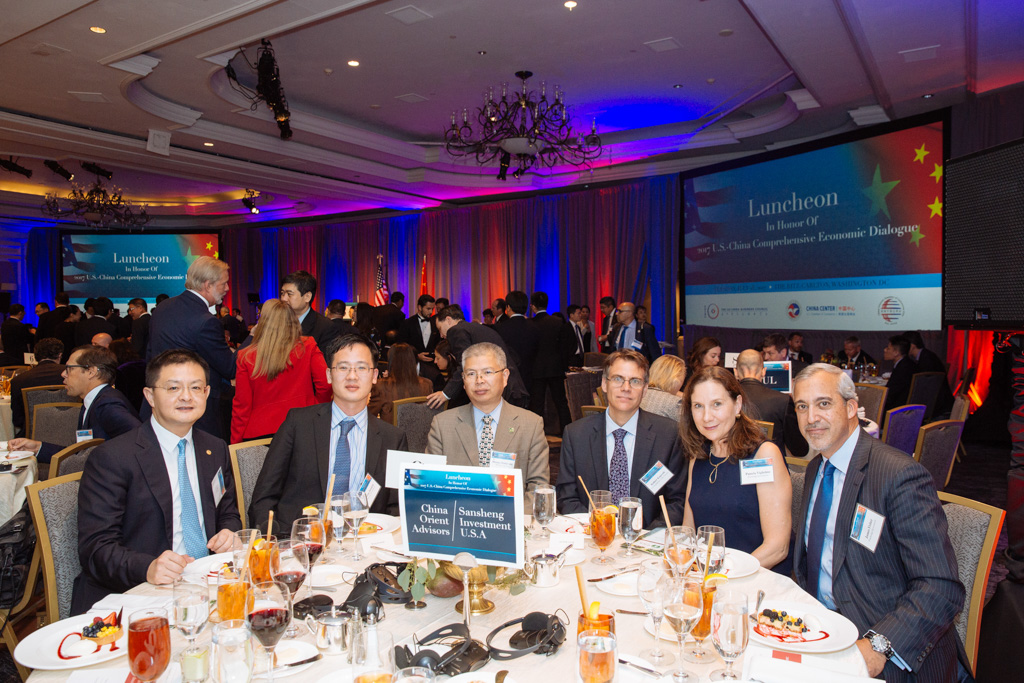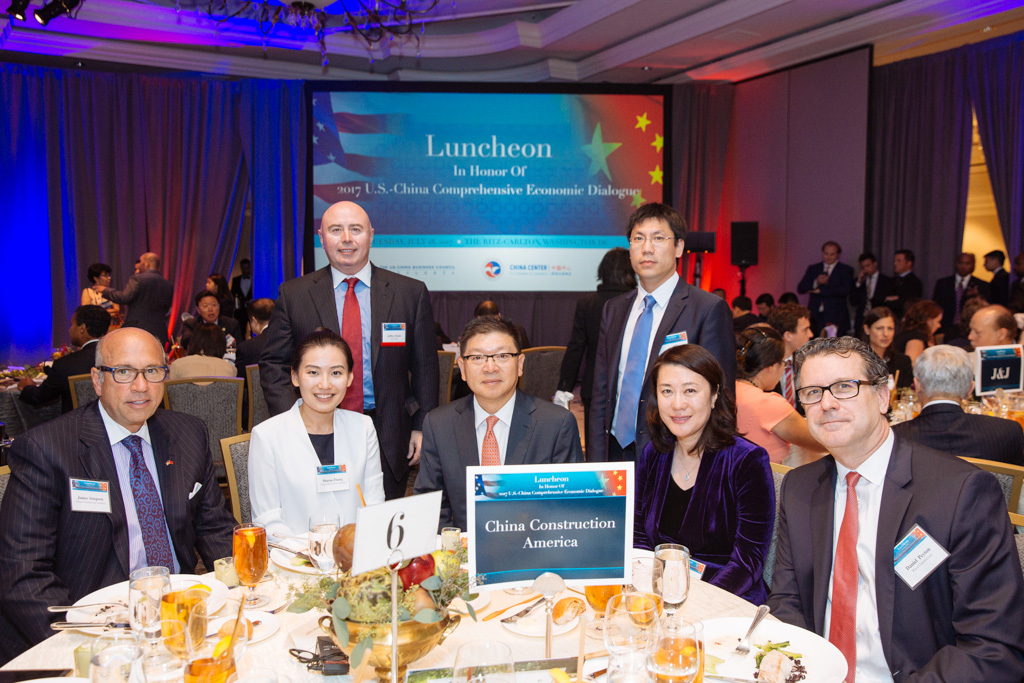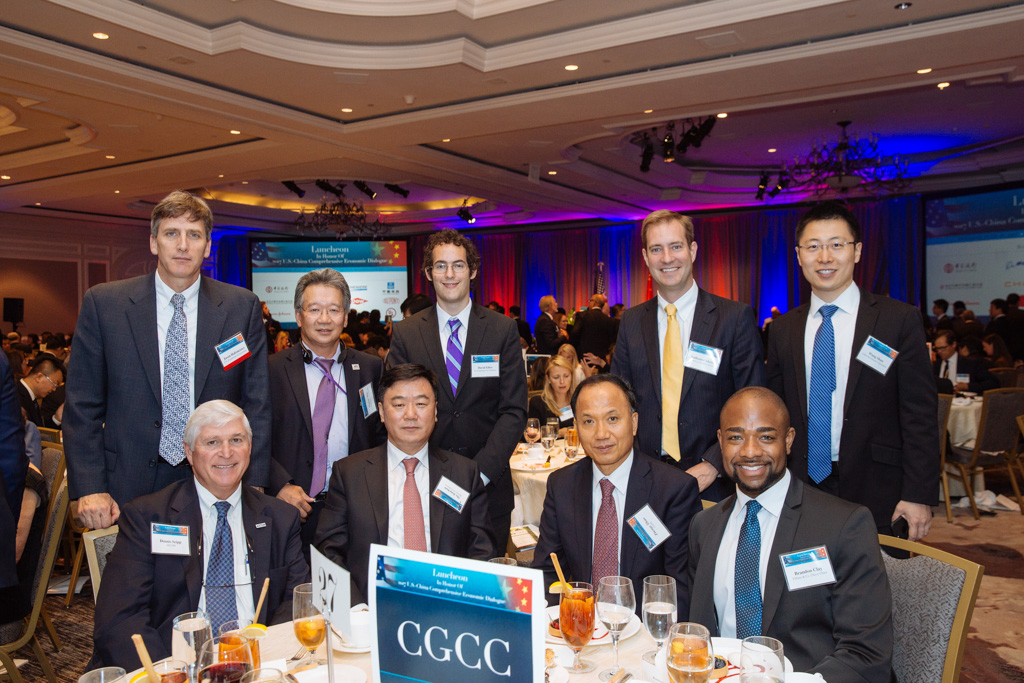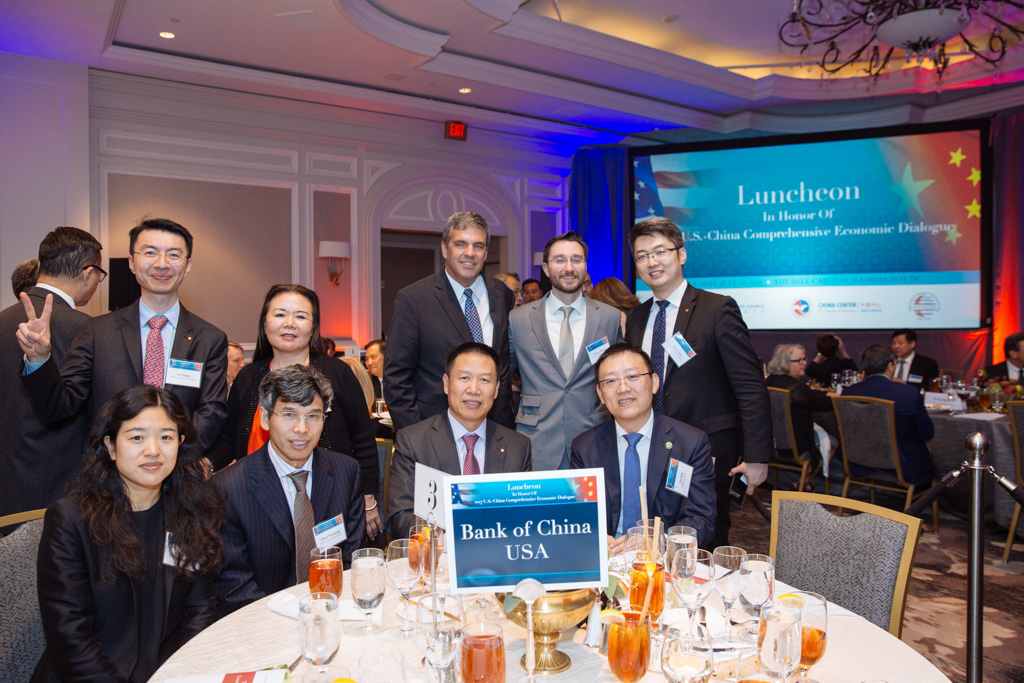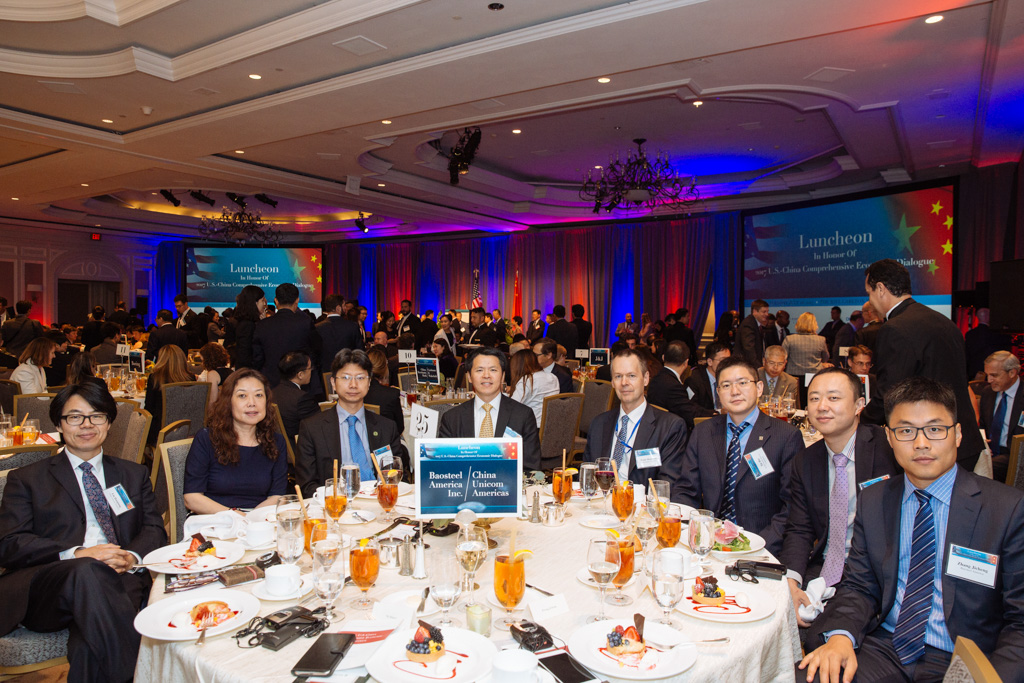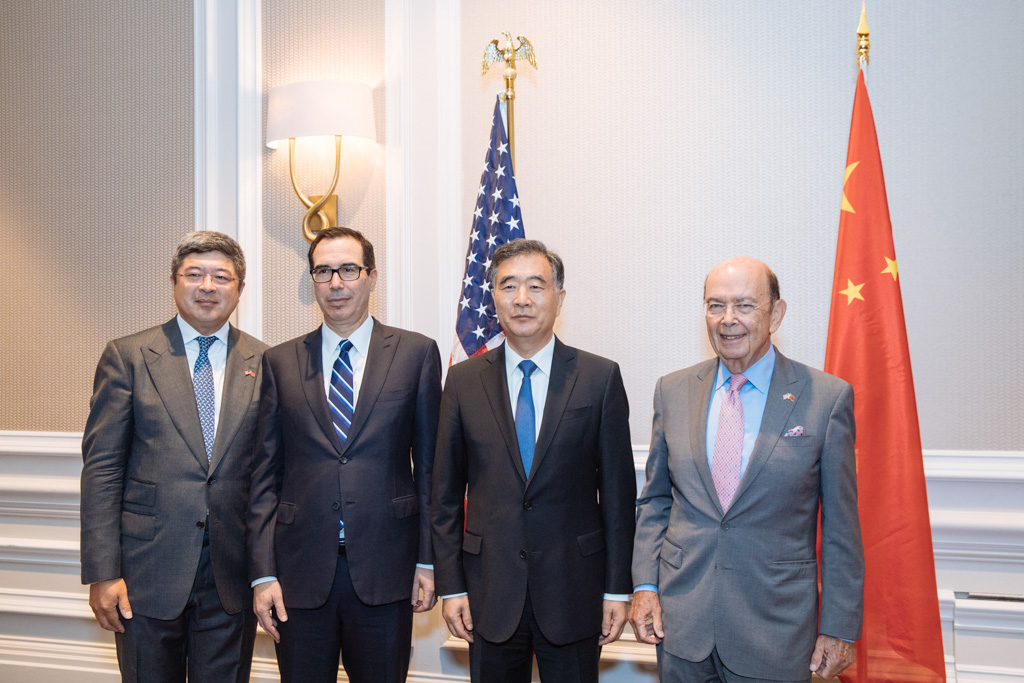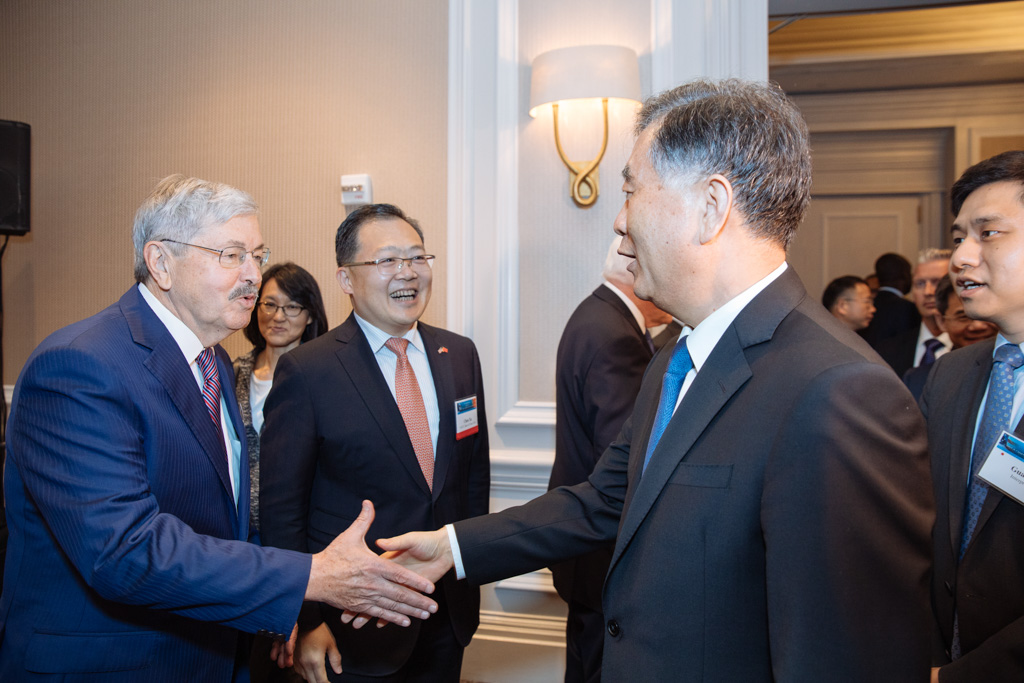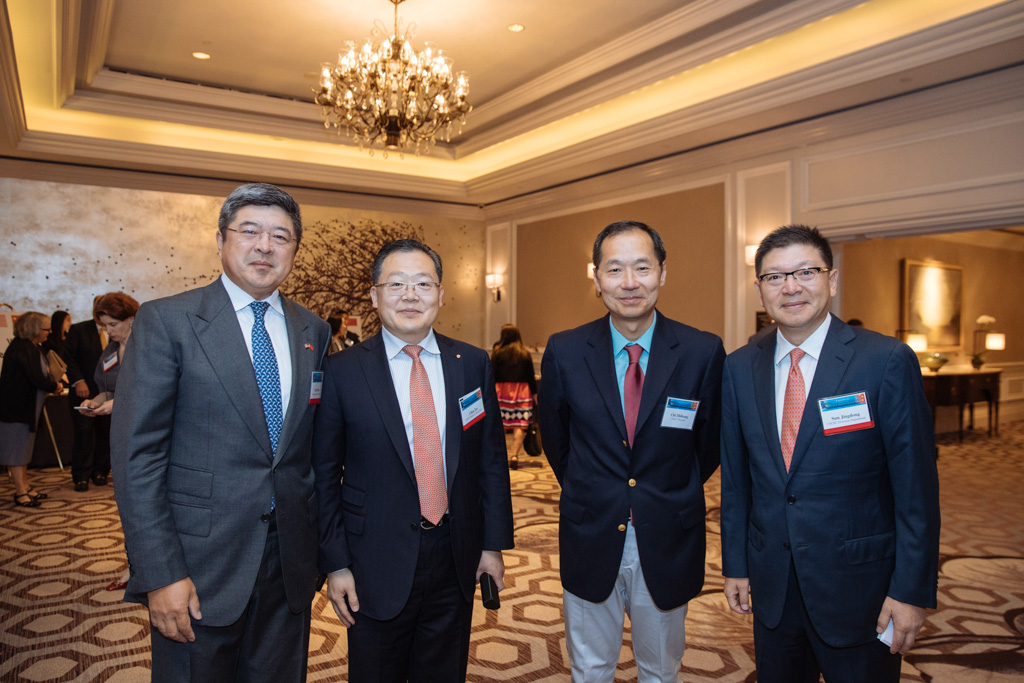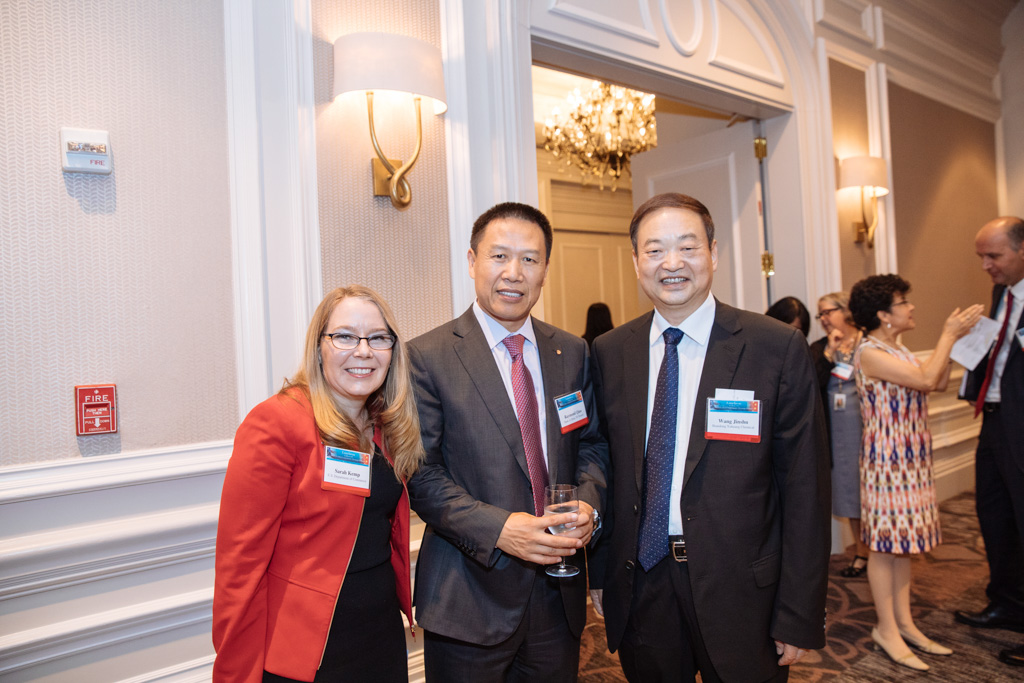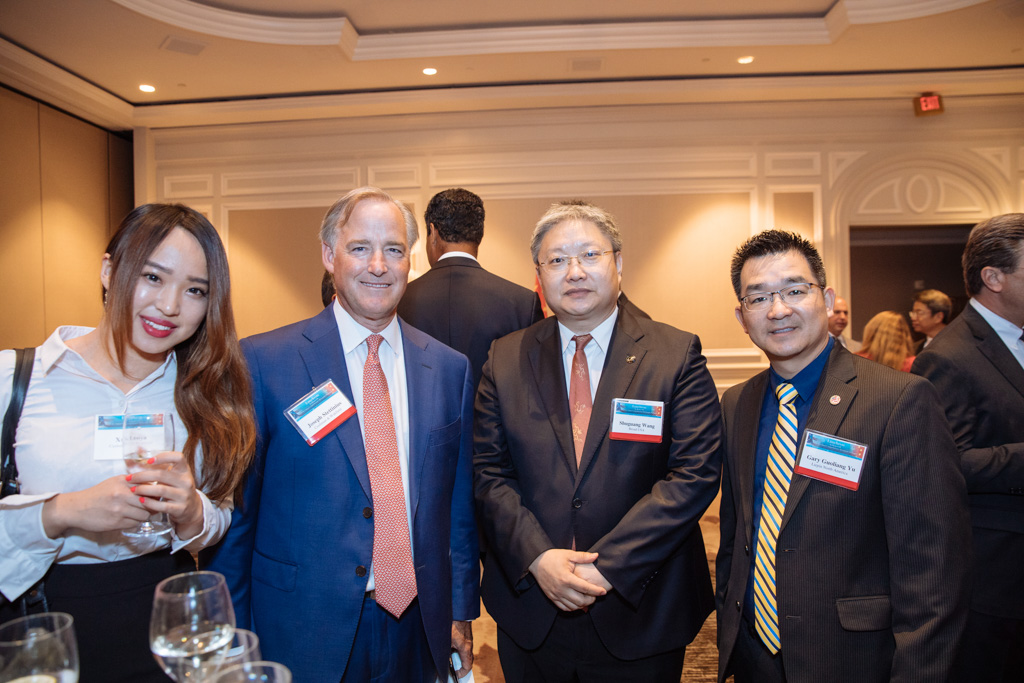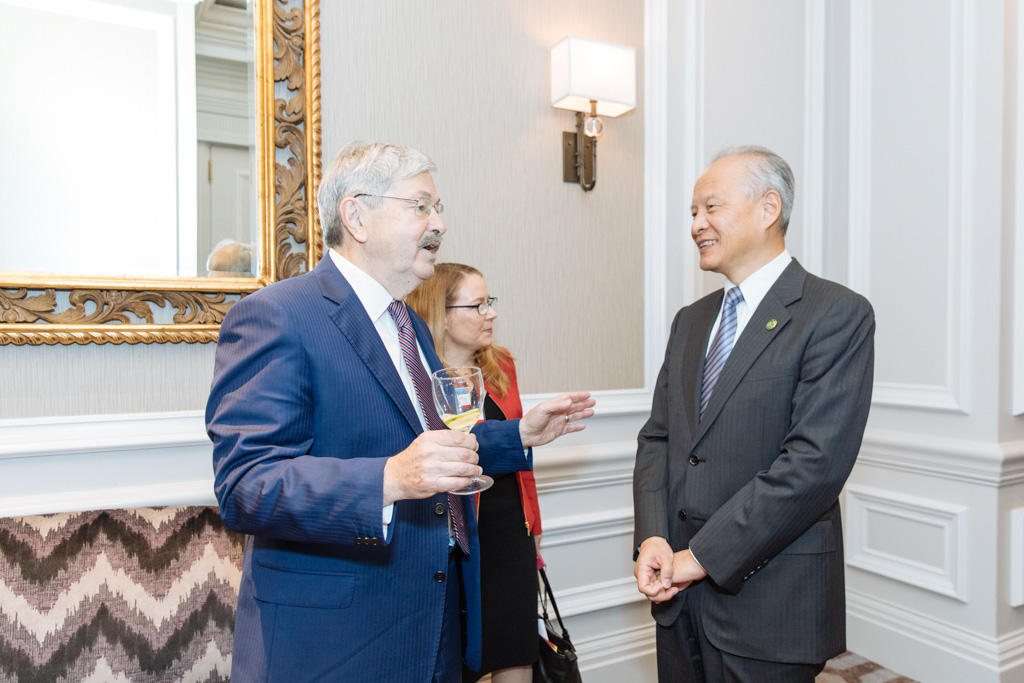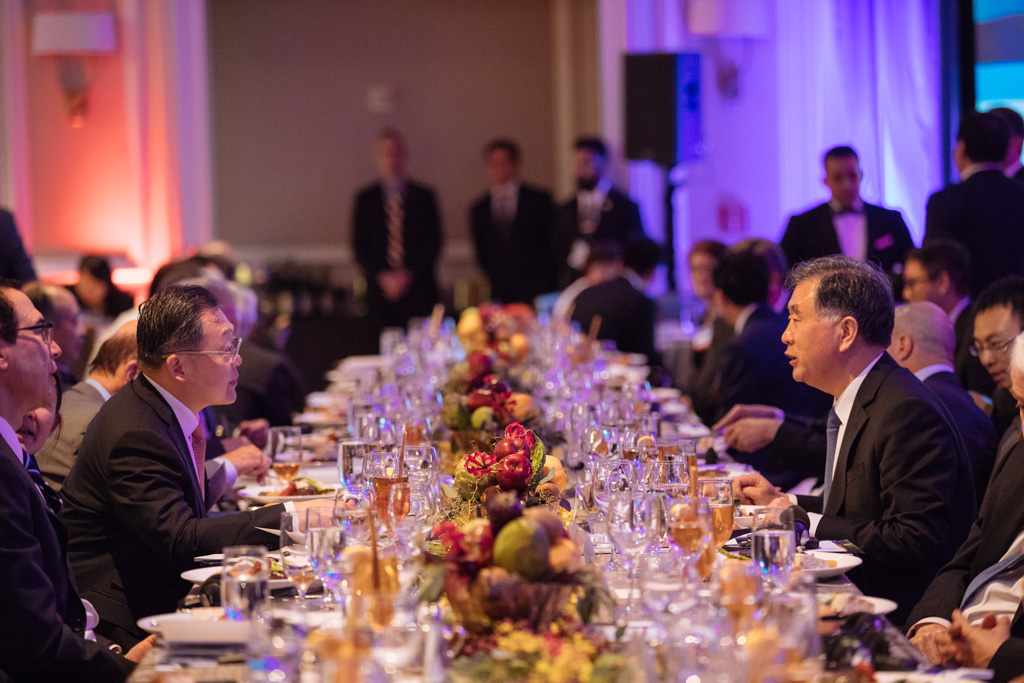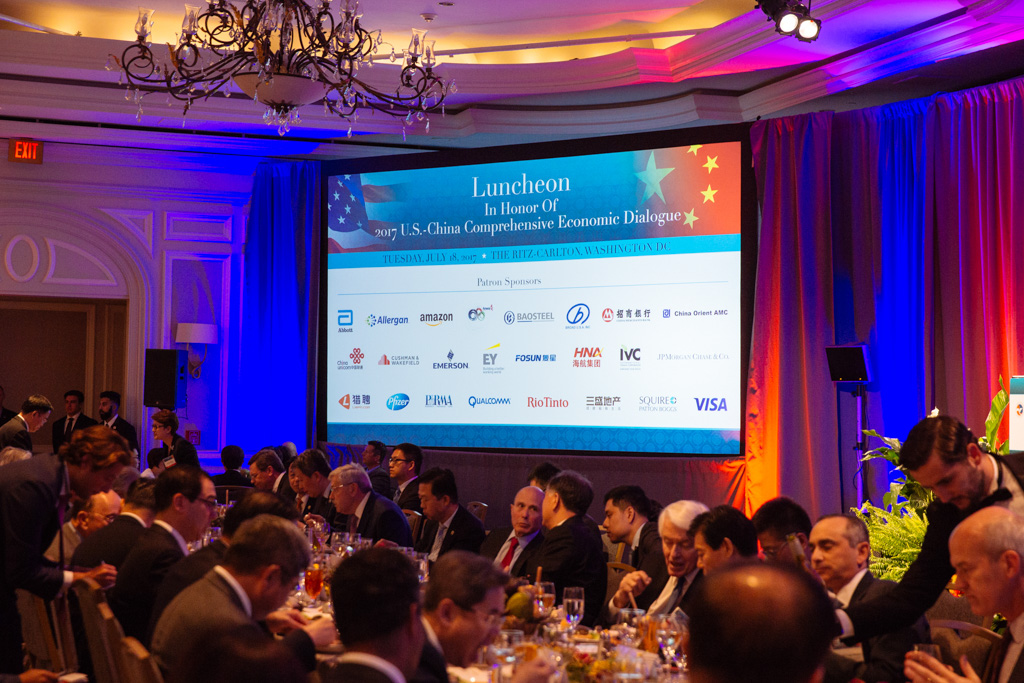 Read the full transcripts of Vice Premier Wang Yang, U.S. Treasury Secretary Steven Mnuchin, and U.S. Commerce Secretary Wilbur Ross.
About CGCC
Founded in 2005, the China General Chamber of Commerce – U.S.A. (CGCC) is a nonprofit organization representing Chinese enterprises in the United States. Our mission is to promote Chinese investment in the U.S., to support the legal rights and interests of our members, and to enhance cooperation between Chinese and U.S. business communities. The CGCC's extensive membership includes numerous companies from both China and the United States, including 40 Fortune 500 companies. The CGCC is the foremost representative of Chinese businesses in the United States.
About the US-China Business Council
The US-China Business Council (USCBC) is a private, nonpartisan, nonprofit organization of approximately 200 American companies that do business with China. Founded in 1973, USCBC has provided unmatched information, advisory, advocacy, and program services to its members for four decades. Through its offices in Washington, DC; Beijing; and Shanghai, USCBC is uniquely positioned to serve its members' interests in the United States and China.
About the U.S. Chamber of Commerce
The U.S. Chamber of Commerce is the world's largest business federation representing the interests of more than 3 million businesses of all sizes, sectors, and regions, as well as state and local chambers and industry associations. Its China Center is one of the leading voices in the United States championing the benefits of U.S.-China economic and commercial relations. The China Center also works closely with all the American Chambers of Commerce located in China.
For inquiries or any feedback, please contact contact@cgccusa.org.