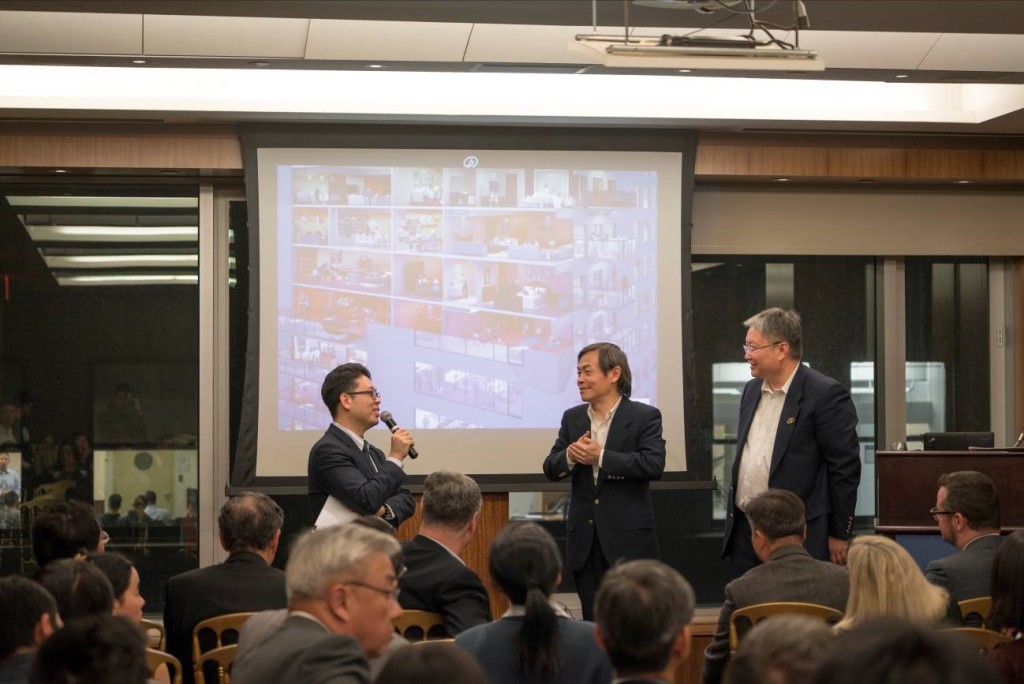 Monday, April 25, 2016, China General Chamber of Commerce – U.S.A. (CGCC) and BORAD Group hosted "Create a Dynamic and Sustainable New York City", a cocktail reception & discussion featuring Mr. Zhang Yue, the Chairman of BROAD Group at the Princeton Club in New York. It was the second CGCC Mastermind Series event in 2016.
---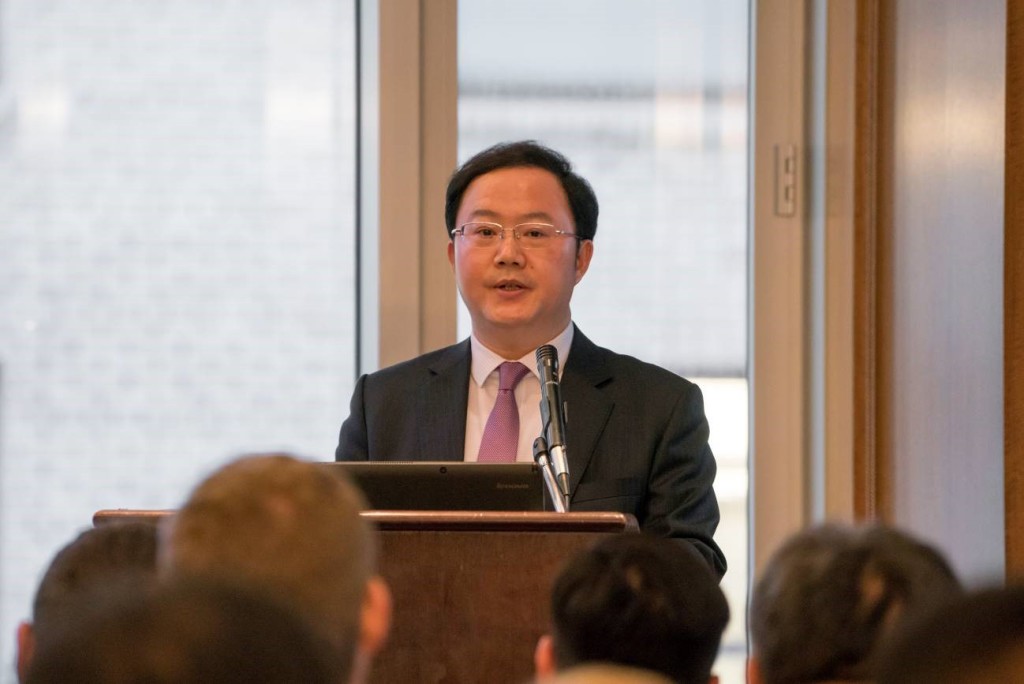 This event has attracted more than 80 CGCC members and representatives from public and private sectors. Opening and welcoming remarks were given by Zhou Shanqing, Economic and Commercial Counselor of PRC in New York, and Dan Fulop, Managing Director of Related Companies.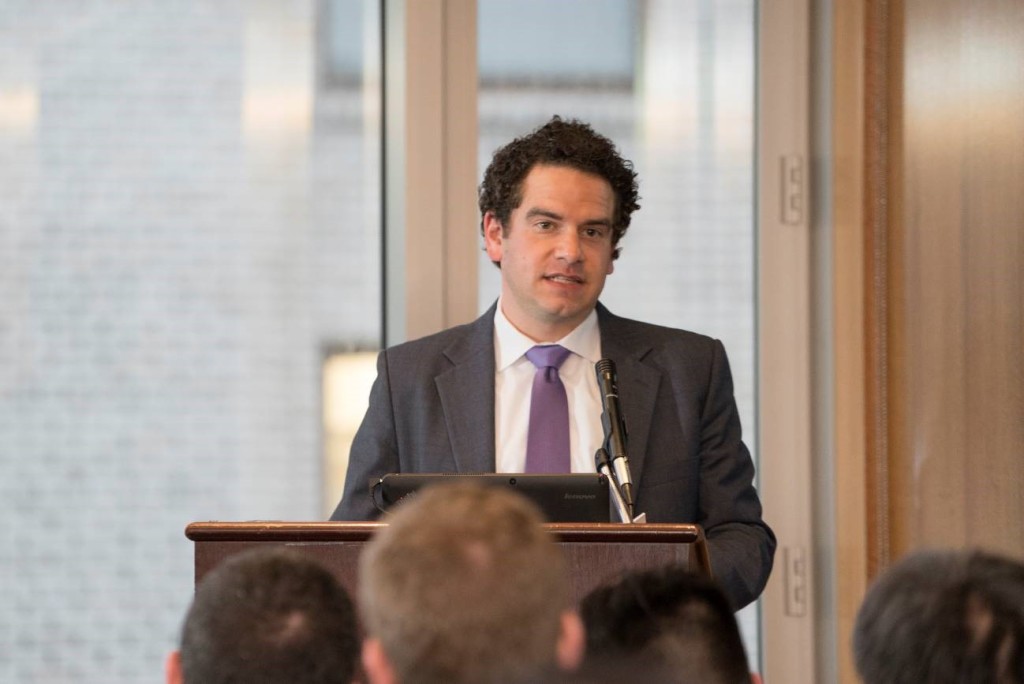 Mr. Zhang suggested that BROAD has recently launched its 6th generation of technology on stainless steel module, which can be greatly applied to the construction of NYC's affordable housing in a fast, more environmentally-friendly, and more affordable manner. This is also one of the major goals for the Mayor Bill de Blasio at his current term.
Mr. Zhang was at the signing ceremony of the Paris Agreement at the United Nations before this event. Although BROAD counted the manufacturing of more than half of the central air conditioning non-electric absorption chillers market in the U.S. including the one at the Princeton Club, this was not the primary topic for this event. During his meeting with the Mayor de Blasio, he hoped there would be more opportunity to cooperate in implementing steel-module housing plans.
Several years ago, BROAD Group had built a 57-floor building in Changsha, using its 3rd generation of technology, but now it has been upgraded to the 6th generation, carrying out improvement in stability, anti-corrosion, and fire-proofing. At the meantime, the BROAD Group also set up the fire-proofing laboratory, continuing improving the fire-proof technology.
Mr. Zhang also introduced that with the new technology, such a building in New York can be completed within 30 days from groundbreaking to furnishing. Its fast, low-cost, low-carbon, and safe features will not only benefit the developers, but also the local communities.
CGCC Mastermind series aim to host prominent businessmen in providing a platform for members to interact with industry experts. Since its launch in 2014, it has featured guests including Feng Lun (the Founder of Vantone), Ma Weihua (Former Chairman of China Merchant's Bank), Liu Mingkang (Former Chairman at China Banking Regulatory Commission).
---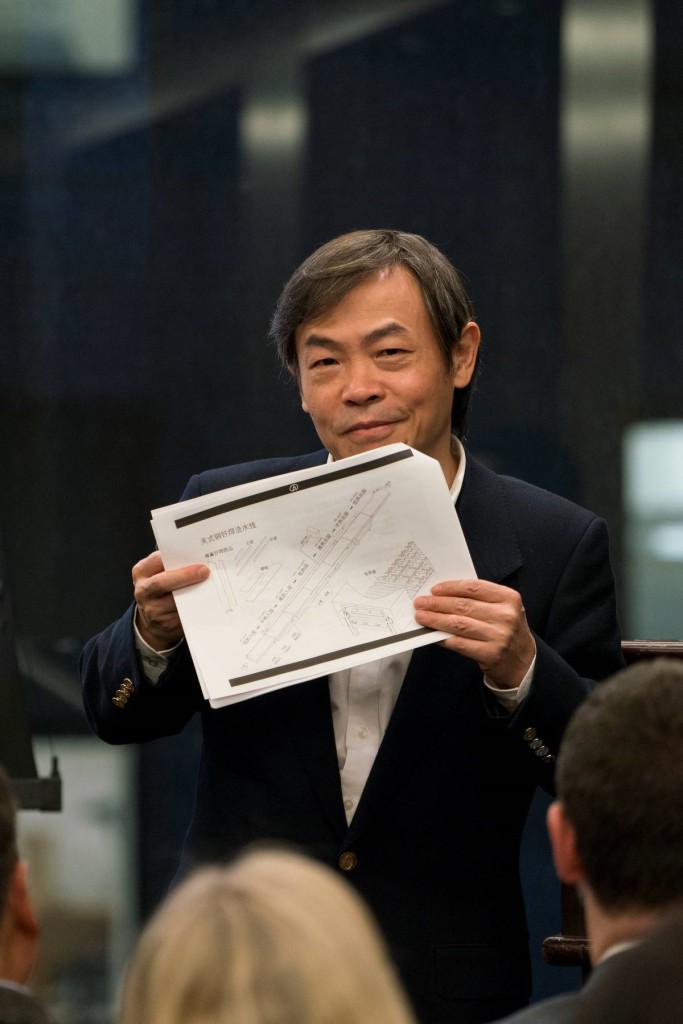 Mr Zhang Yue, born in Changsha, China in 1960, graduated from college in 1980 with a degree in fine arts. After working as a teacher and a librarian for several years, he founded Broad in 1988. He is currently the Chairman of Broad Group, headquartered in Changsha, China.
Since childhood, Zhang Yue has been keenly interested in art and literature, and after finding Broad, he poured his innate passion for creative work into his company. One after the other he has obtained over 100 patents for his inventions: in 1989 the Non-Pressurized Boiler, in 1992 the Direct Fire Chiller (non-electric air conditioning), in 1999 the Combined Heat and Power (CHP) System, in 2005 the Electrostatic Dust Cleaning Indoor Air Conditioning Unit, and in 2009 the Factory Built Sustainable Building. Each of his inventions has transformed its respective industry, making Broad a technology leader in many fields.
Zhang Yue is the Vice Chair of the United Nations Environment Program's Sustainable Buildings & Climate Initiative (SBCI). After many years of painstaking research on energy efficient building technologies, in 2009 he drafted for UNEP the Building Energy Efficiency Guidelines, which proposed a set of measurable, reportable and verifiable indicators and measurements for a building energy efficiency standard. In 2011, he was awarded "The Champion of The Earth "by UNEP. He was also ranked the world's top 25 Eco Innovators by Fortune in 2014.
Facing the issue of global warming, Zhang Yue's dream is that his non-electric air conditioning can replace its electric counterpart, as non-electric air conditioning is more than twice as energy efficient as electric air conditioning. His greatest dreams are popularizing his Broad sustainable building feathered by 90% factory made, 5 times more energy efficient, 20-40% cost reduction and net zero material waste. Zhang Yue believes that the BSB method is a clear and innovative way of fundamentally rethinking tall building construction, and holds great promises for the future of mankind.
(From: CGCC-USA)