On April 24, the 2017 International Finance and Infrastructure Cooperation Forum, co-hosted by Bloomberg L.P., China General Chamber of Commerce – U.S.A. (CGCC), CGCC Foundation and with assistance from the National Governors Association, was held at Bloomberg's headquarters in New York. The forum, convened top Chinese and U.S. government officials and over 200 senior business executives and financial professionals, including Founder of Bloomberg L.P. and Bloomberg Philanthropies and Three-term Mayor of New York City Michael R. Bloomberg, Deputy Governor of The People's Bank of China Yi Gang, Chinese Ambassador to the United States Cui Tiankai, Governor of the Commonwealth of Kentucky Matt Bevin. A central theme discussed focused on international cooperation in the finance industry and in U.S. infrastructure, and its opportunities and challenges. The event was covered by over 20 media outlets, including CCTV, Phoenix TV, Xinhua News Agency, People.cn, China News Service, China Daily, Bloomberg, The Real Deal, etc.This is the first high-level business forum held in New York after U.S. President Donald Trump and Chinese President Xi Jinping met in Florida, U.S. in early April."Cooperation between the U.S. and China is critical to meeting all the big challenges facing our world, in the financial markets but also in infrastructure and climate change," said Michael Bloomberg, Founder of Bloomberg L.P., in his welcome remarks. "China has taken some very important steps to make new partnerships possible, through financial reform and by opening up its markets to global investors. The more we work together across borders and create partnerships between business and government, the stronger our future will be."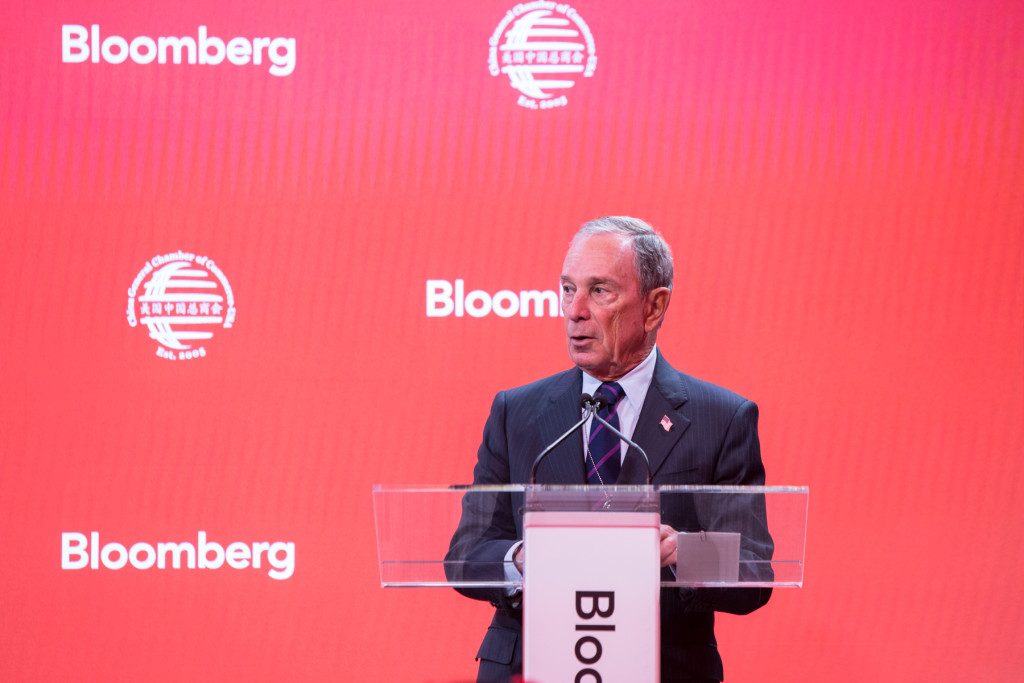 Yi Gang, Deputy Governor of the People's Bank of China (PBOC) and Cui Tiankai, Chinese Ambassador to the United States delivered keynote speeches. They provided an update on the progress of China's financial market reforms and shared their confidence in furthering the economic and trade relationship between China and the U.S. "The Chinese central bank is dedicated to remove the existing barriers and make the policy as simple and transparent as possible, providing better services for internationalization of RMB and further opening up the financial sectors. We should make financial cooperation between the two countries more efficient, balanced, and sustainable", said Governor Yi.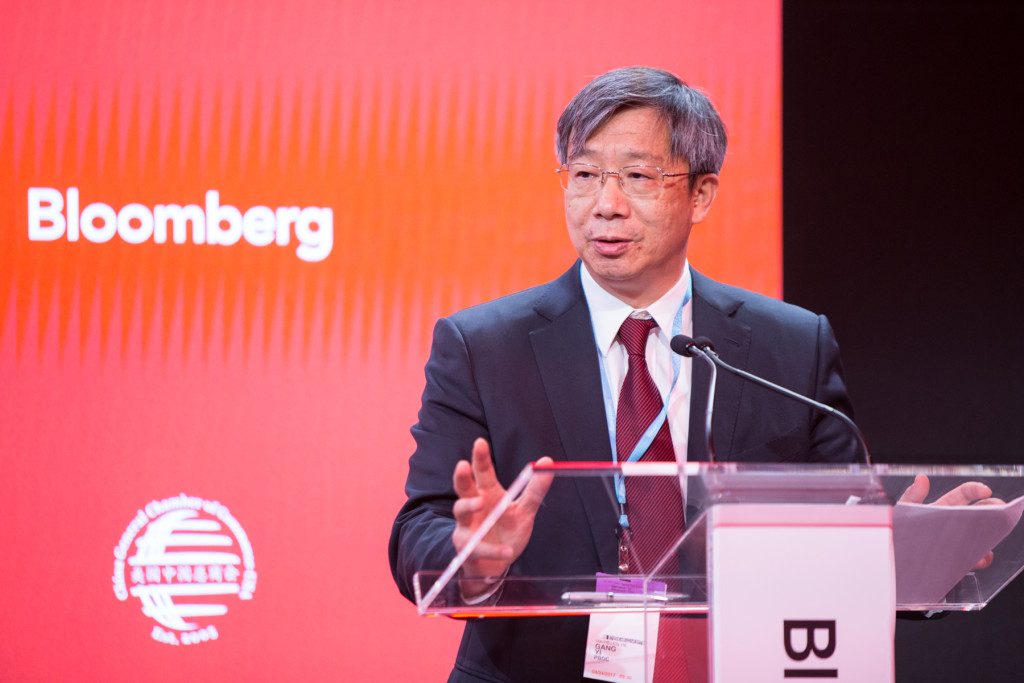 Ambassador Cui commented that, as said by President Xi to President Trump at Mar-a-Lago, there are a thousand reasons for us to make the China-U.S. relations work, but not a single reason to break it, "To make it work, it will need the efforts of as many people as possible. It will need our joint efforts." Ambassador Cui hopes the business communities of both countries will continue to take the lead in building this great partnership. As the first major business forum after the Mar-a-Lago Summit, this forum makes unique contribution to the process.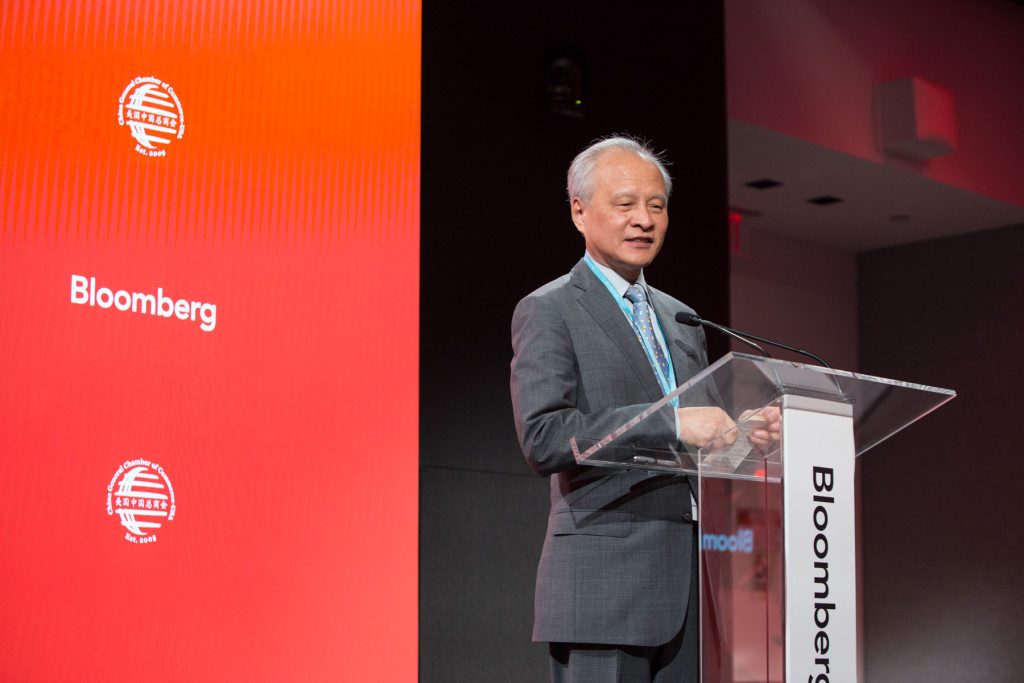 Xu Chen, Chairman of CGCC, President and CEO of Bank of China USA, said, "An efficient financial cooperation is key to realizing both countries' full economic potential. We believe the opening up of Chinese bond and equity market and the implementation of the U.S. infrastructure plan would indeed create more opportunities to benefit the two economies."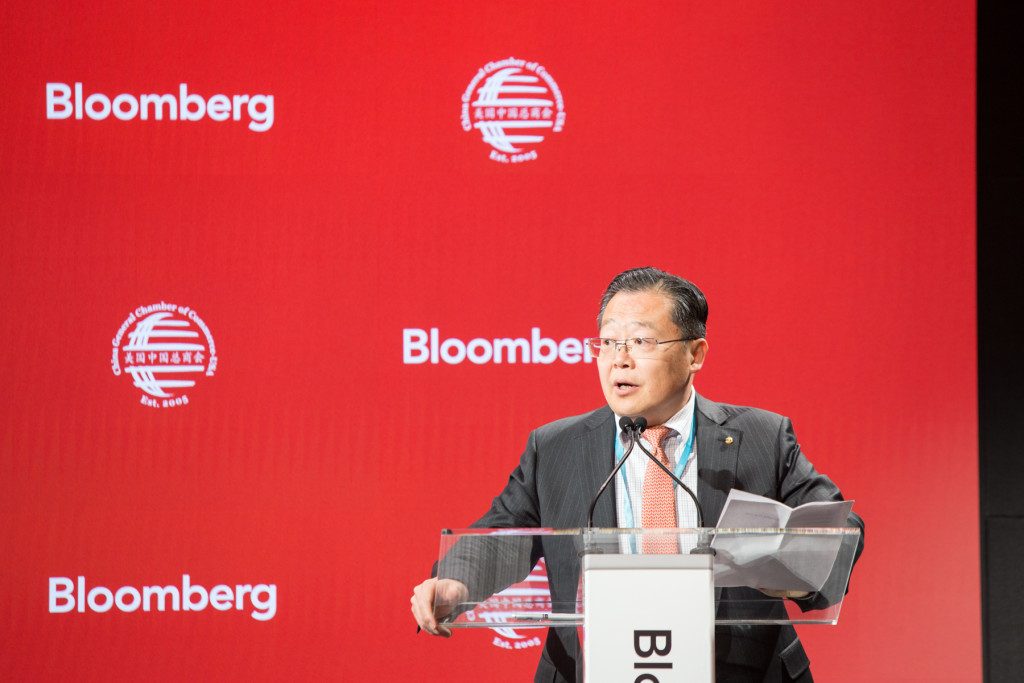 Ma Jun, Chief Economist of PBOC's Research Bureau, Xiao Yuqiang, Chairman of US Management Committee of Industrial and Commercial Bank of China (ICBC) and Vice Chairman of CGCC participated in a panel on investing in China's bond market, now the third largest in the world. They were joined by senior representatives from BlackRock, Bloomberg and Vanguard. In another panel, experts from Bank of China, China International Capital Corporation (CICC), Goldman Sachs Asset Management and BlackRock discussed investment opportunities in China's equity market.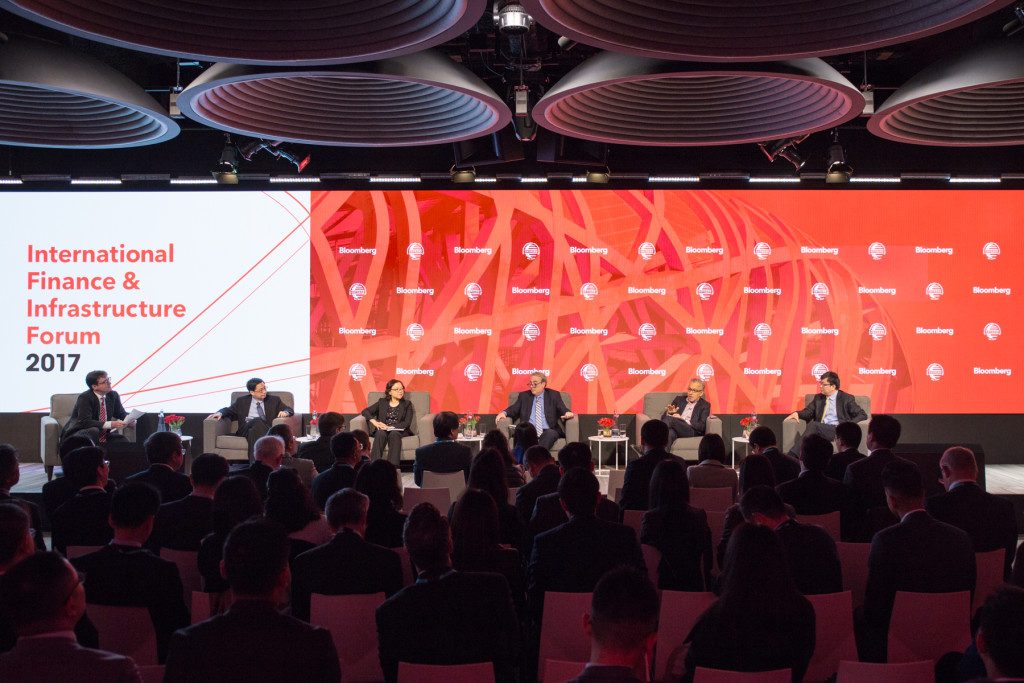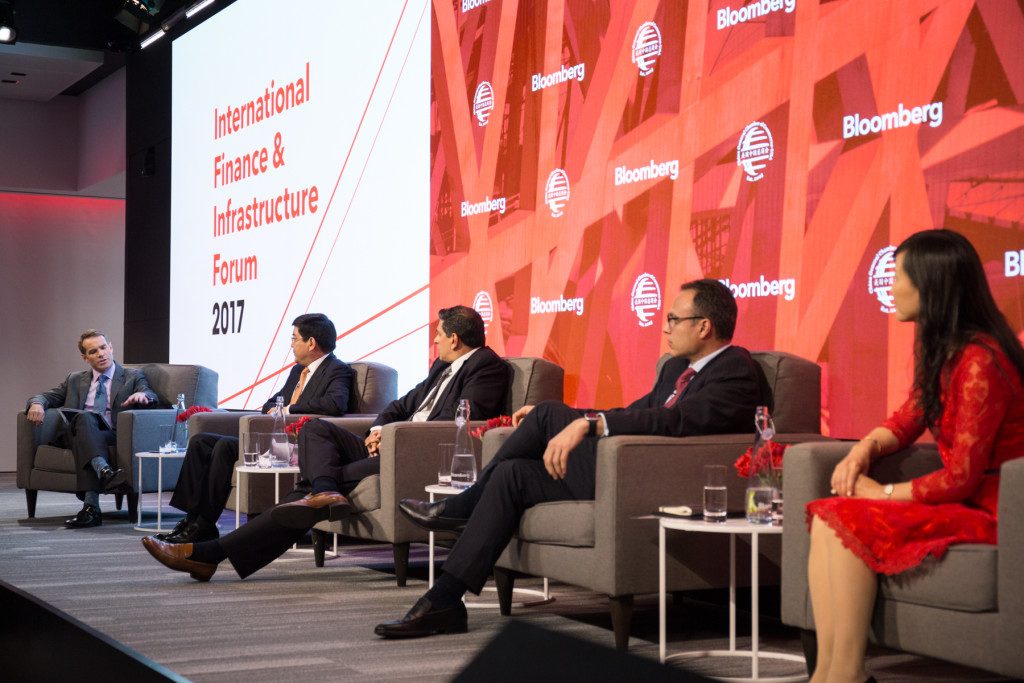 Matt Bevin, Governor of the Commonwealth of Kentucky, spoke about the current situation of infrastructure investment in the U.S. and the outlook ahead.
Steven Roth and Richard LeFrak, who co-chair the President Trump's New Council of Infrastructure Plan spoke about the new financing paradigm in U.S. infrastructure and the opportunities for global investors. The discussion was joined by senior officials from New York State government and C-level executives from China Construction America, China Communications Construction Company USA, JLC Infrastructure Fund, and Mayer Brown LLP.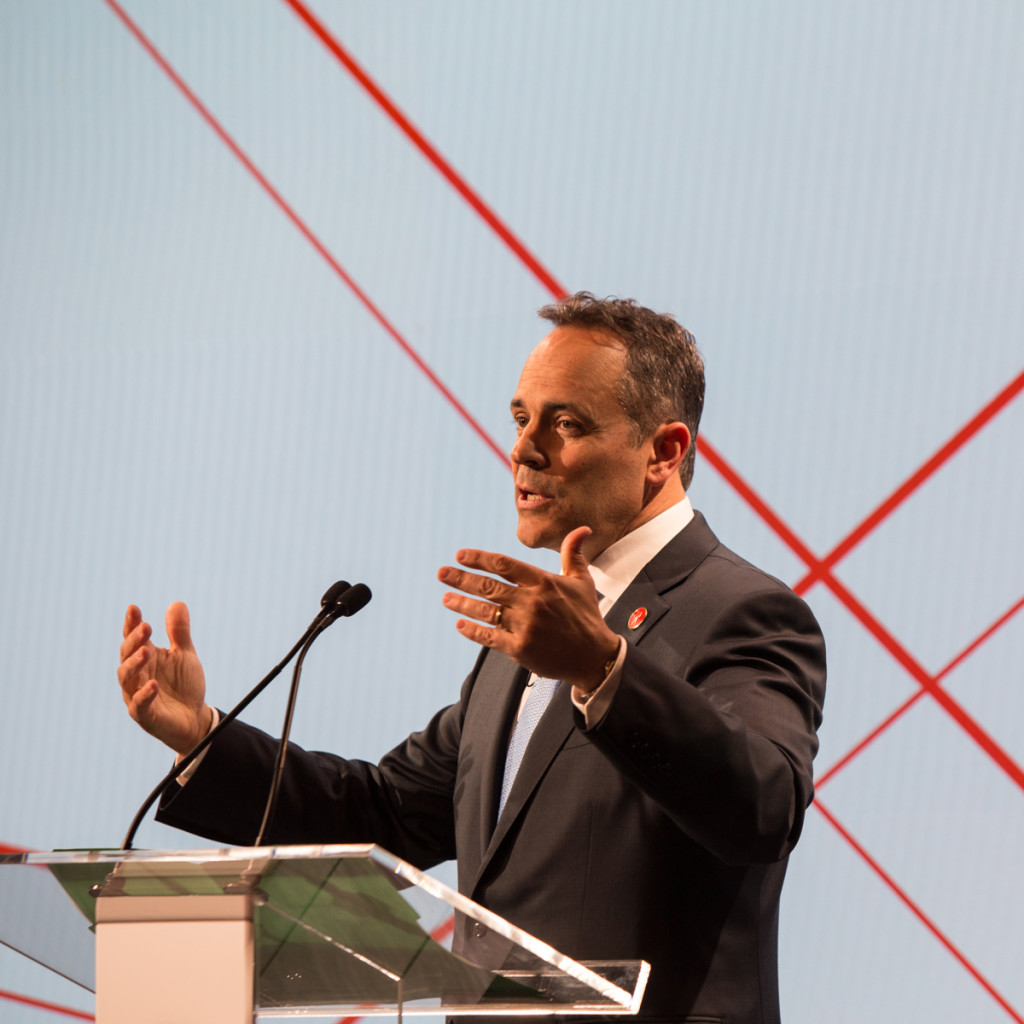 Yuan Ning, President of China Construction America and Vice Chairman of CGCC, pointed out that even though the concept of PPP was introduced in the United States earlier than it was introduced in China, the application and implementation of PPP in the US is relatively slower. He hopes the U.S. government to be more creative and expedite the political procedure of PPP investment review. Yi Luping, President of China Communications Construction Company USA and Executive Board Director of CGCC, considered the key point of the U.S. infrastructure plan is to create more projects and deals, which will play a significant role in driving the economy"Governors, as the CEOs of their states, are instrumental in the maintenance and building of America's infrastructure", said Scott Pattison, CEO and executive director of the National Governors Association (NGA), "They would want to continue discussion with officials throughout the world to foster best practices in financing and building infrastructure as they anticipate national infrastructure proposals at the federal level."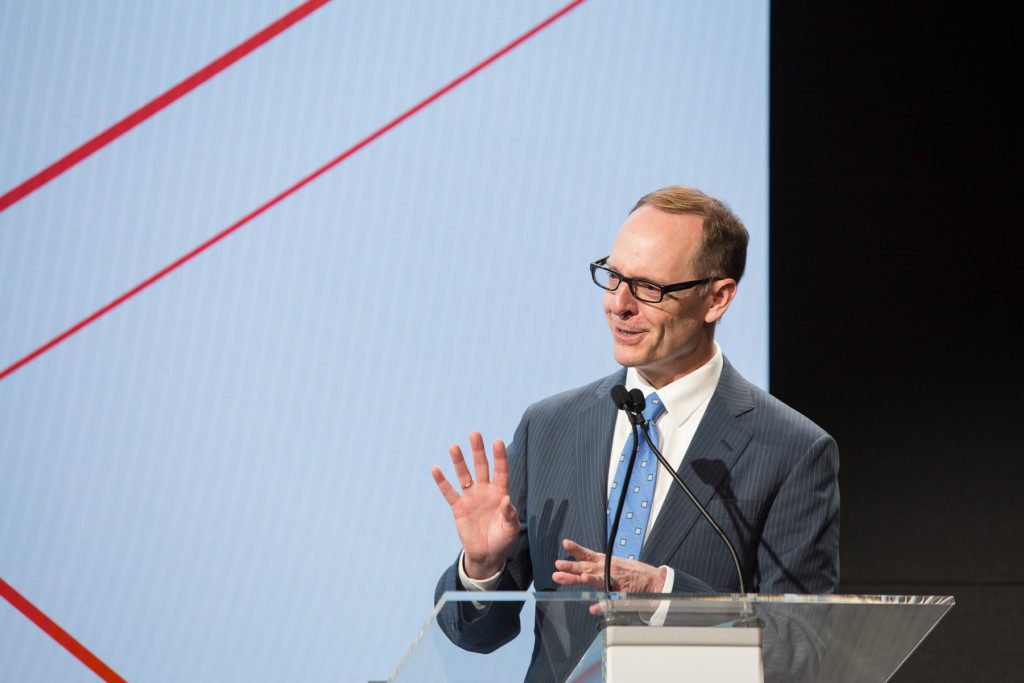 CGCC presents sincerest thanks to Bloomberg L.P. and the National Governors Association (NGA) for making this event a success. Heartfelt thanks to CGCC members for their extraordinary participation.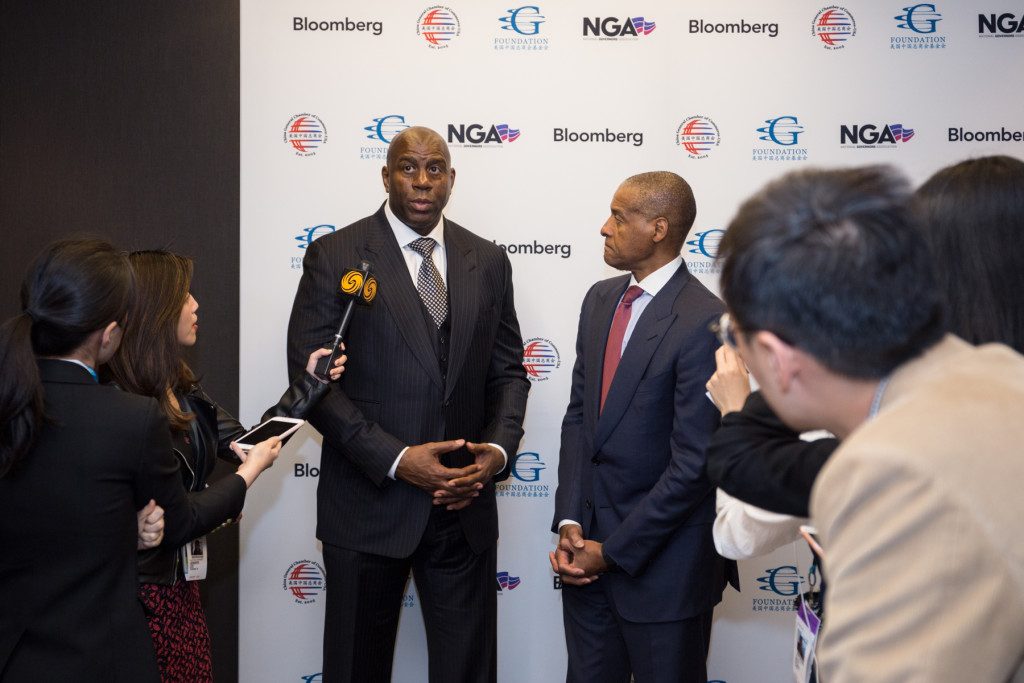 About CGCC
Founded in 2005, the China General Chamber of Commerce – U.S.A. (CGCC) is a nonprofit organization representing Chinese enterprises in the United States. Our mission is to promote Chinese investment in the U.S., to support the legal rights and interests of our members, and to enhance cooperation between Chinese and U.S. business communities. The CGCC's extensive membership includes numerous companies from both China and the United States, including 40 Fortune 500 companies.
The CGCC is the foremost representative of Chinese businesses in the United States.
About Bloomberg
Bloomberg, the global business and financial information and news leader, gives influential decision makers a critical edge by connecting them to a dynamic network of information, people and ideas. The company's strength – delivering data, news and analytics through innovative technology, quickly and accurately – is at the core of the Bloomberg Professional service. Bloomberg's enterprise solutions build on the company's core strength: leveraging technology to allow customers to access, integrate, distribute and manage data and information across organizations more efficiently and effectively. For more information, visit www.bloomberg.com or request a demo.
About NGA
The National Governors Association (NGA) is the bipartisan organization of the nation's governors. Through NGA, governors share best practices, speak with a collective voice on national policy and develop solutions that improve state government and support the principles of federalism.
Founded in 1908, NGA is one of Washington, D.C.'s most respected public policy organizations. Its members are the governors of the 55 states, territories and commonwealths. NGA provides governors and their senior staff members with services which include representing states on Capitol Hill and before the Administration on key federal issues and providing management and technical assistance to both new and incumbent governors.