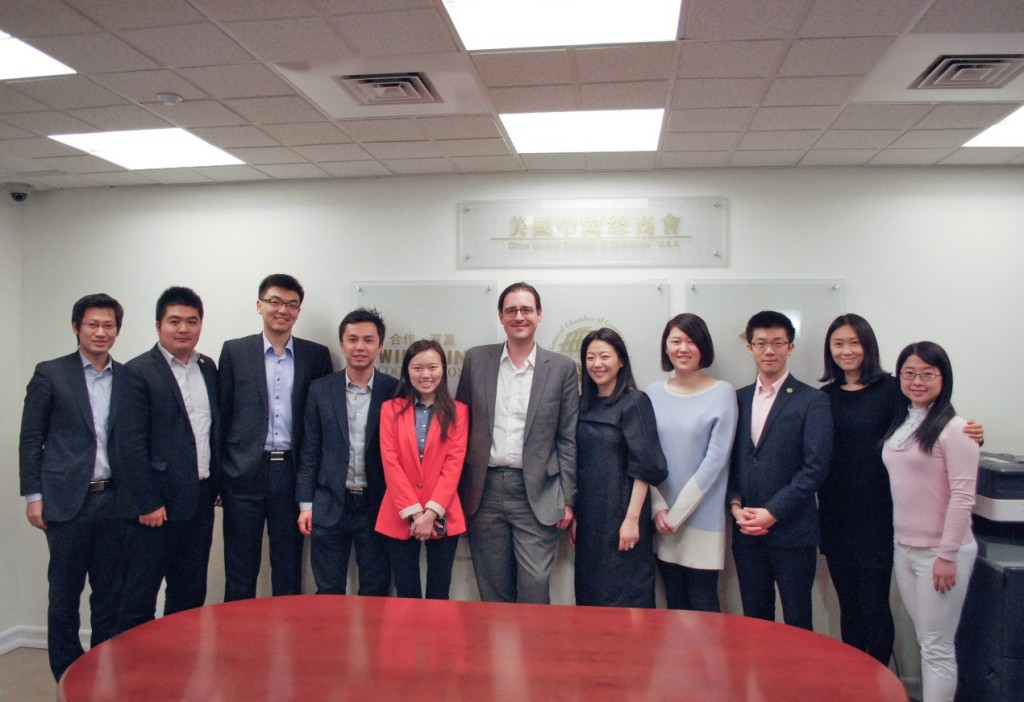 Thursday, April 14, 2016, Michael McDonough, Global Director of Economic Research and Chief Economist at Bloomberg L.P., hosted "Lunch and Learn" career development session for CGCC team members at CGCC office.
Mr. McDonough said, "Some people in the U.S. business and political communities have biased view on Chinese economic development and China-U.S. business relations due to the lack of the comprehensive knowledge of the whole picture. With stereotypes about Chinese economy, some American officials like to make negative comments on China's economic reform. However, if you see China's development from a holistic approach, there is much significant progress, such as the promotion of innovative economy and the establishment of Free Trade Zones. As an economist, one of the responsibilities is to tell the truth to the public." Mr. McDonough also shared his thought on work efficiency and stressed that it is important for people to concentrate on the fields that they can influence – this is the point where the efficiency lies in.
This is the third "Lunch and Learn" career development session in 2016. This program is open to all CGCC team members and friends, and touches up broad topics that are relevant to the professional career development of young business professionals. CGCC welcomes passionate leaders from all members and partners to join this career development session.
---
Bio of Michael McDonough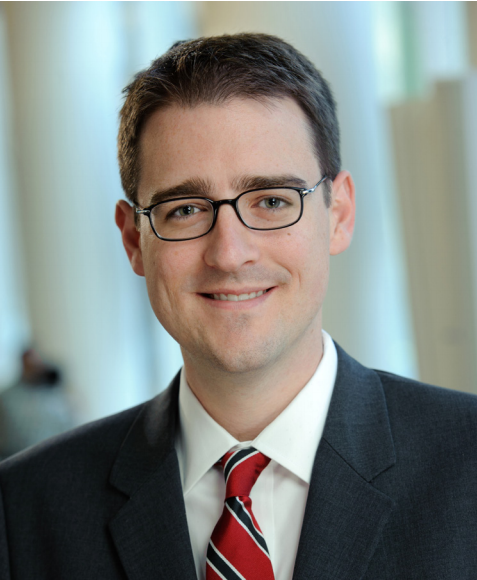 Based in New York, he oversees business strategy and economics-related content on the Bloomberg Professional service, the world's most trusted source for real-time and historical financial data, news, research and analytics.
In addition, Mr. McDonough manages a global team of economists with Bloomberg Intelligence, a unique research platform that provides context on industries, companies, and the global economy,
available on the Bloomberg Professional service. The team provides in-depth analysis of macroeconomic data, policy and trends, and participate in key financial conferences and client meetings.
Recently Mr. McDonough played a key role in the distribution agreement with Markit to provide real-time access to critical economic indicators and with the University of Michigan to distribute the university's consumer confidence survey on the Bloomberg Professional service.
Previously, Mr. McDonough spent more than three years in Hong Kong focusing on Asian markets, particularly in China, while overseeing Bloomberg's newsletter operations in Asia. He is widely quoted globally as an economist and media spokesman.
Prior to joining Bloomberg in 2010, he served as an independent consultant throughout the Asia region, advising hedge funds, central banks and government organizations about macro-trading
strategies. He also founded Fiat Economics, a global financial and economics blog. Mr. McDonough began his career working as an economist and global-macro strategist covering Latin America at Deutsche Bank before joining its U.S. economics team.
Mr. McDonough is a member of the National Association for Business Economics (NABE) and Chair of the NABE International Roundtable.
(From: CGCC-USA)